!Fernando Amorsolo. 1892-1972-->

Fernando Amorsolo y Cueto. 1892-1972.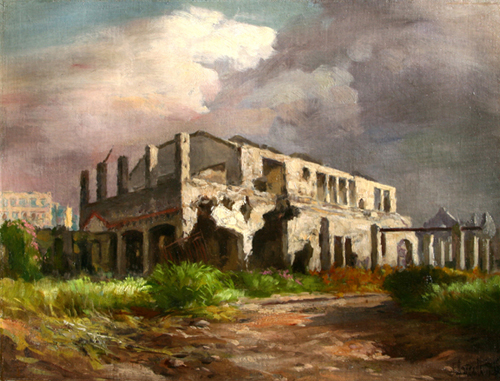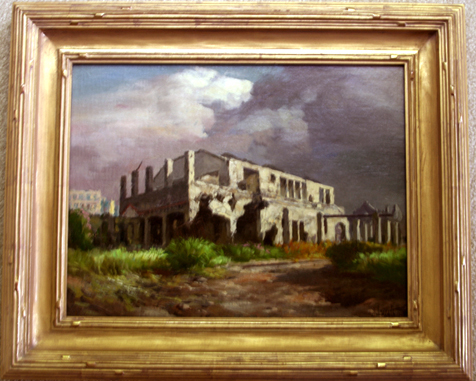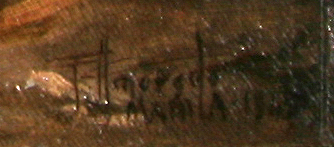 Manila War Ruins. 1945. Oil on canvas board. 13 x 17 1/16 (framed 18 1/2 x 22 1/2). Excellent condition. Replacement period gold leaf reproduction frame. Provenance: the personal collection of Right Reverend Norman Spencer Vincent Binsted, the Missionary Bishop for the Philippines for the Protestant Episcopal Church. He served as Bishop of Manila from 1947-1958. He knew Amorsolo and purchased the painting directly from him. Signed, dated and annotated 'Manila' lower right. Price upon request.
Brent School was established In 1909 by the Rt. Rev. Charles Henry Brent, Missionary Bishop of the Philippines for the Protestant Episcopal Church, in the city of Baguio. It was originally intended to be a boarding school for the sons of American families stationed in the Philippines. Over the decades, Brent School Baguio evolved into a co-educational boarding and day school with an international student population. In 1913, Binsted Hall was established and named after the Right Reverend Norman Spencer Vincent Binsted.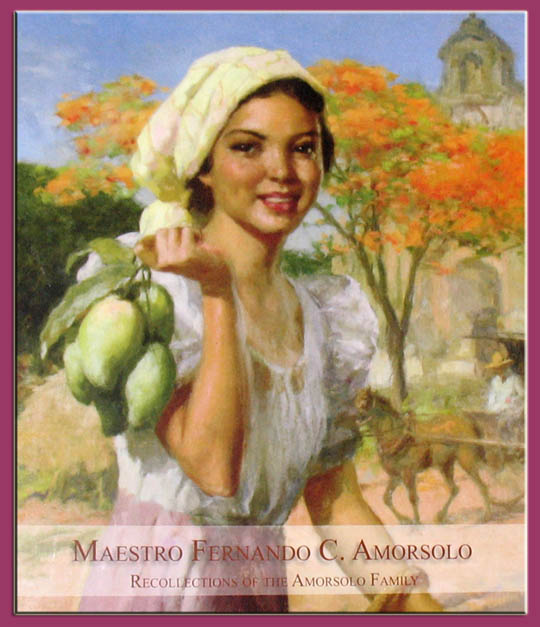 The Amorsolo Foundation's book has arrived! Maestro Fernando C. Amorsolo Recollections of the Amorsolo Family. The book consists of 347 pages with over 500 images of paintings, sketches, and photographs. The dimensions are 10 in x 11.5 in (hardbound). The price is $275 postpaid in the U.S.
Written by:
Sylvia Amorsolo Lazo
Edwin Amorsolo Martinez
Don Sebastian Amorsolo
Jane Allinson
Michael Romero
To purchase, please call the following outlets:
(632) 749-5271 in Manila
(632) 682-1206 in Antipolo
(632) 712-1202 in Quezon City
(632) 647-2910 in Blue Ridge, QC
(632) 928-9221 in Loyola Grand Villas, QC
(632) 931-4086 in Tandang Sora, QC
(632) 824-0980 in Paranaque
Note: for U.S. Inquiries, please Contact Jane Allinson.
If you are closer to Manila than to Connecticut, please order the book from the Amorsolo Foundation's website: Fernando C. Amorsolo Art Foundation.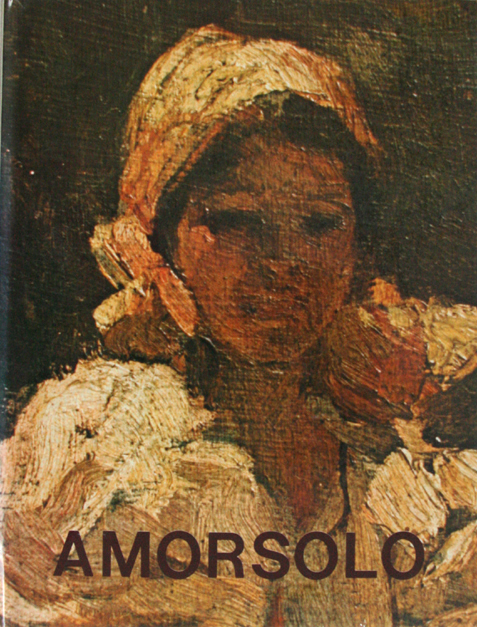 Alfredo R. Roces. Amorsolo. 1892-1972. Filipinas Foundation, Philippines, 1975. Hardcover. Book Condition: Very Good. Dust Jacket Condition: Very Good. Amorsolo (illustrator). 1st Edition. preface by author, catalogue, chronology, bibliography and acknowledgements. The text is illustrated with numerous full-page, double page and park page reproductions of Fernando Amorsolo's artwork. There is the occasional black-and-white photograph as well within the text. White coloured boards with gilt titles to the front panel and backstrip. Colour illustrated dustwrapper, being a part reproduction of "Woman with a Banga". A biography, catalogue and study of the most popular Filipino painter of modern times – Fernando Amorsolo. hard cover, dj. Quarto. 208 pp. $350.

To order, to report broken links, or to be placed on the email list, e-mail Jane Allinson (jane@allinsongallery.com).