Sir Muirhead Bone. 1876-1953.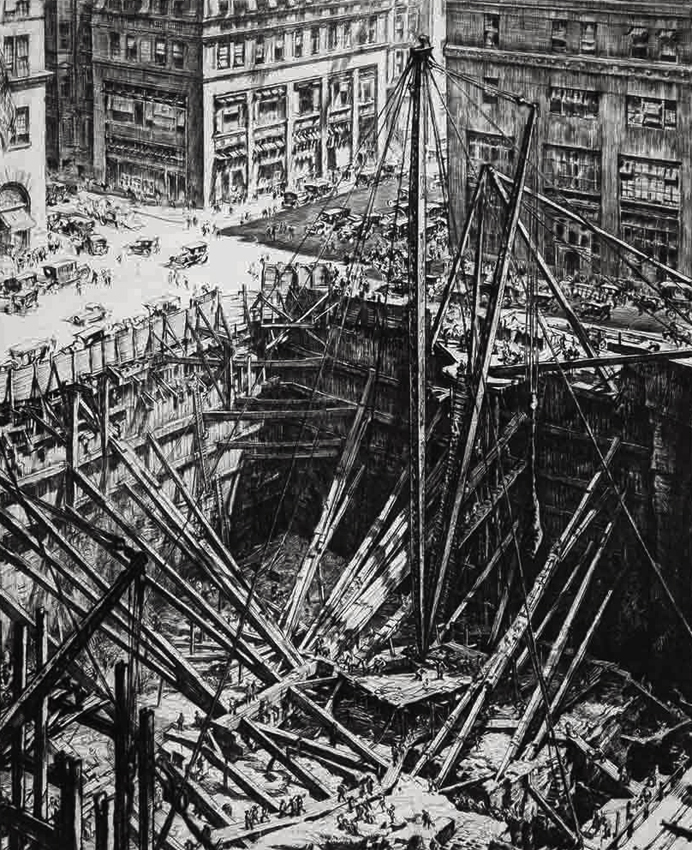 Manhattan Excavation. 1923-28. Drypoint. Dodgson 390.xvii/xix. 12 3/8 x 10 1/4 (sheet 15 3/4 x 13 3/4). Edition of 40 in this state (total 151 impressions in 19 states). Begun from nature on June 4, 1923 and finished in 1928. A rich, beautifully inked impression printed on the full sheet with deckle edges. Signed and annotated 'XVII' in pencil. This is the most dramatic of Bone's New York etchings. The subject is an immense excavation for the foundation of a new building on Madison Avenue. $8,500.
A three-dimensional diaorama created by Louis Stimson for the Boston Public Library is online at Muirhead Bone.

To order or to be placed on the email list, please contact Jane Allinson. (jane@allinsongallery.com).