!-Eric Gill. 1882-1940-->
Eric Gill, R.E. 1882-1940.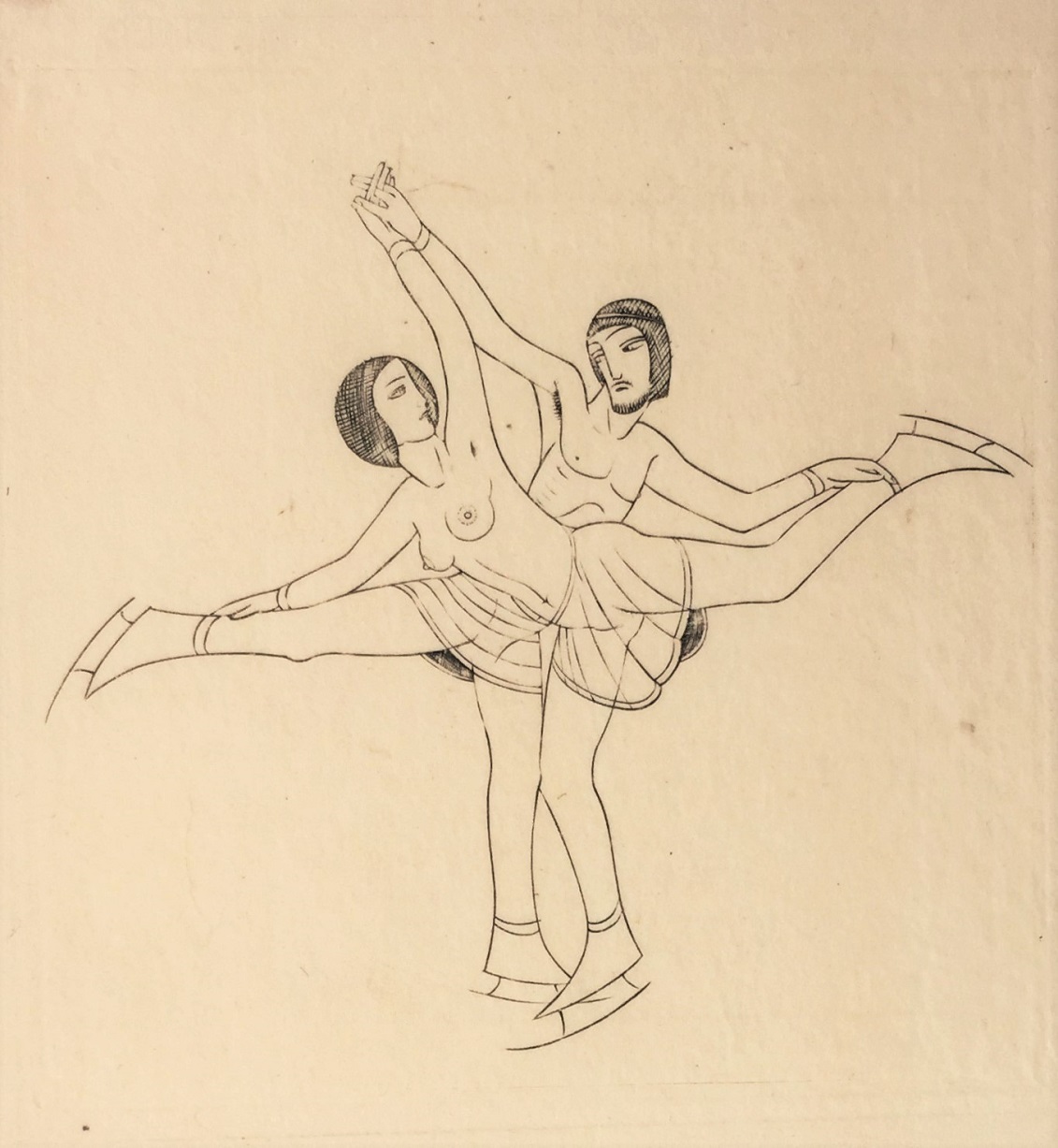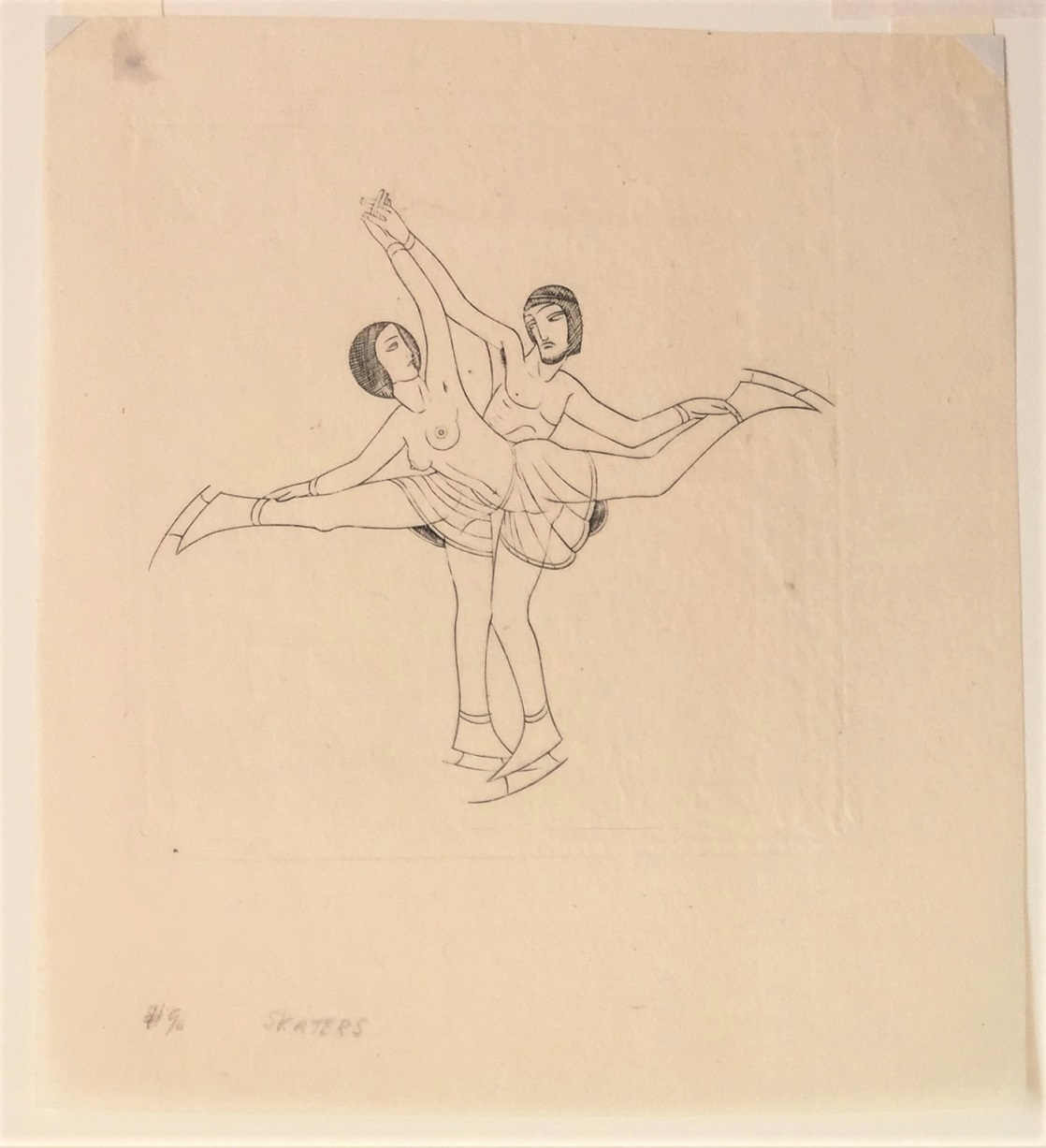 Skaters. 1926. Engraving on copper. Physick 368.ii. 4 1/2 x 4 1/2 (sheet 6 3/4 x 6 1/4). Second state of the engraving, as indicated by the ballet skirts worn by each skater. (In the first state, the skaters were completely nude.) Skaters was based upon a photograph in the Daily Mirror of two men skating. A proof on Japan paper from the extra set for 85 signed and numbered copies of the book, apart from the unsigned edition of 480 Engravings by Eric Gill Douglas Cleverdon, Birmingham, England, 1929 cream wove paper. There was also a signed and numbered edtion of 50. $650.

To order or to be placed on the email list, please contact Jane Allinson (jane@allinsongallery.com).