!-James McBey. 1883-1959-->

James McBey. 1883-1959.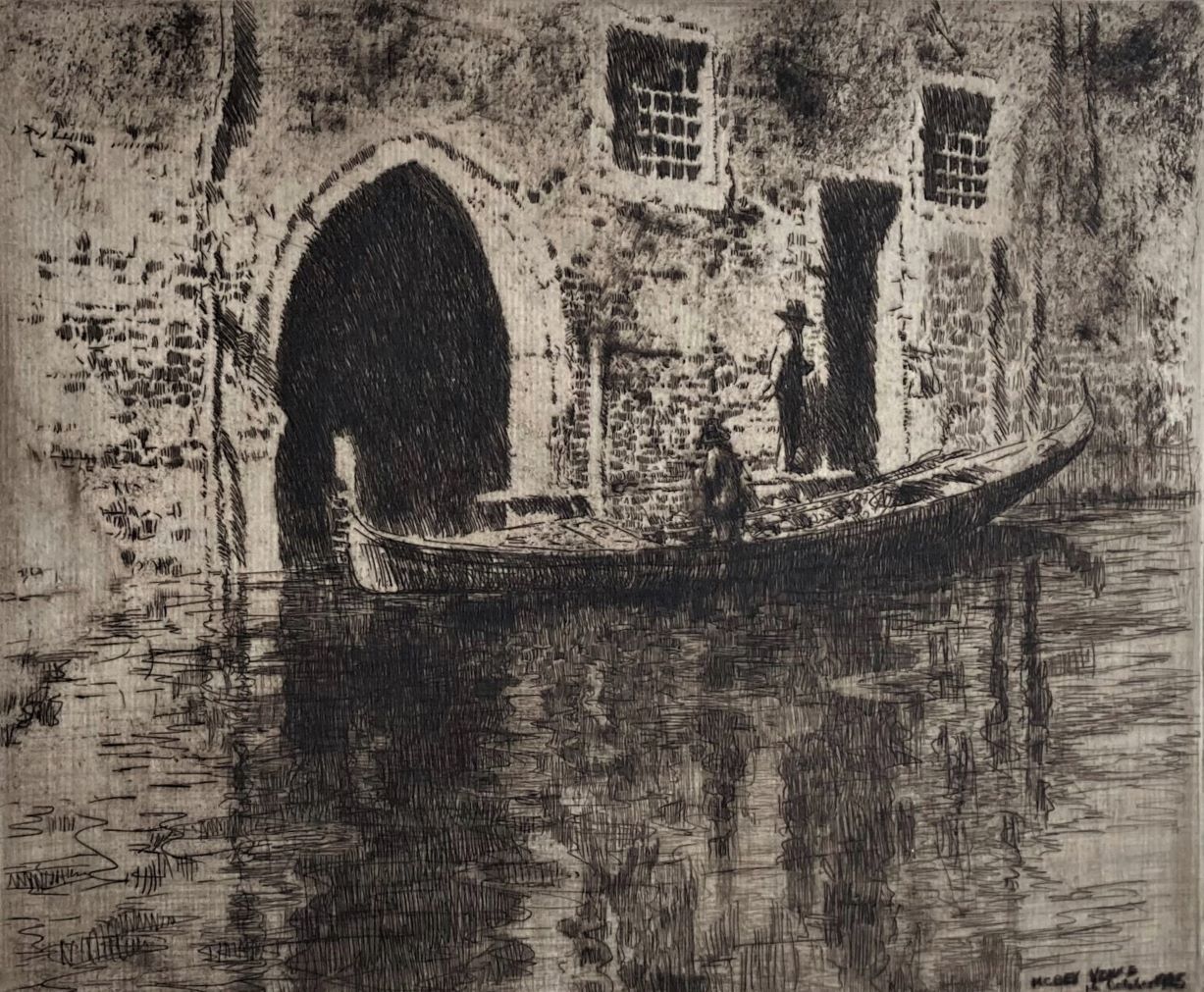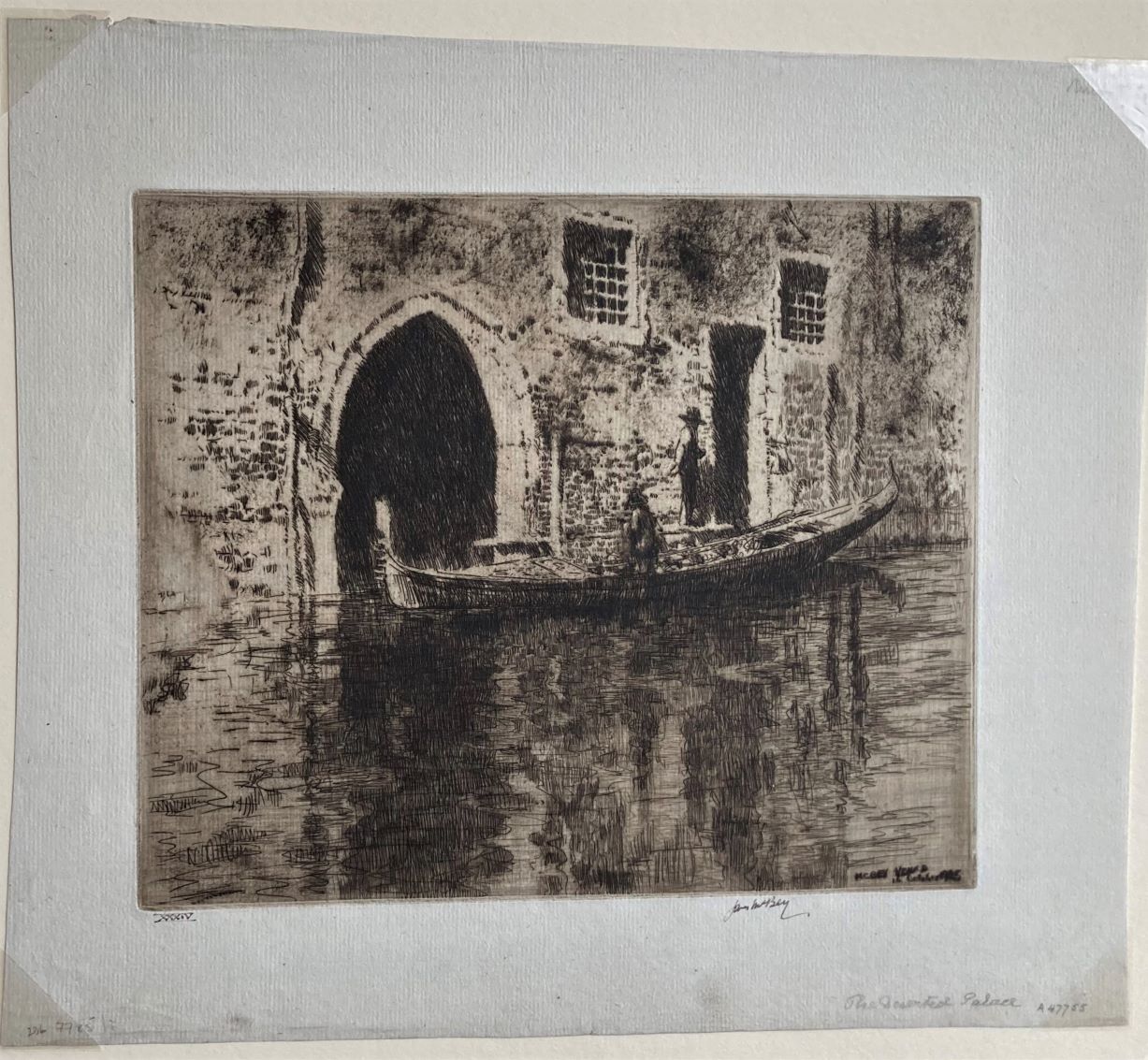 The Deserted Palace. 1928. Etching. Hardie/Carter 236. 8 1/2 x 10 (sheet 10 1/2 x 12 3/8). Edition 80, #53. A rich impression printed in bistre ink with plate tone on antique French blue-green laid paper. Signed and numbered in ink. $1,750.
Carter writes, "the lower part of a Venetian palace, with crumbling walls of brick and plaster, is reflected in a canal. Under two barred windows is a man in a gondola, and another man stands upright on a landing-stage by a small door-way."


To order, to report broken links or to be placed on the email list, please contact Jane Allinson (jane@allinsongallery.com), call (01) 860 429 2322 or fax (01) 860 429 2825. Business hours are 9:A.M. to 5 P.M. Eastern Standard Time.
Please click here to review the USE AND ACCEPTANCE AND PRIVACY POLICIES FOR THE ALLINSON GALLERY, INC. WEBSITE
Thank you for visiting this website.