!-Christopher Nevinson. 1889-1948-->

Christopher Richard Wynne Nevinson. 1889-1948.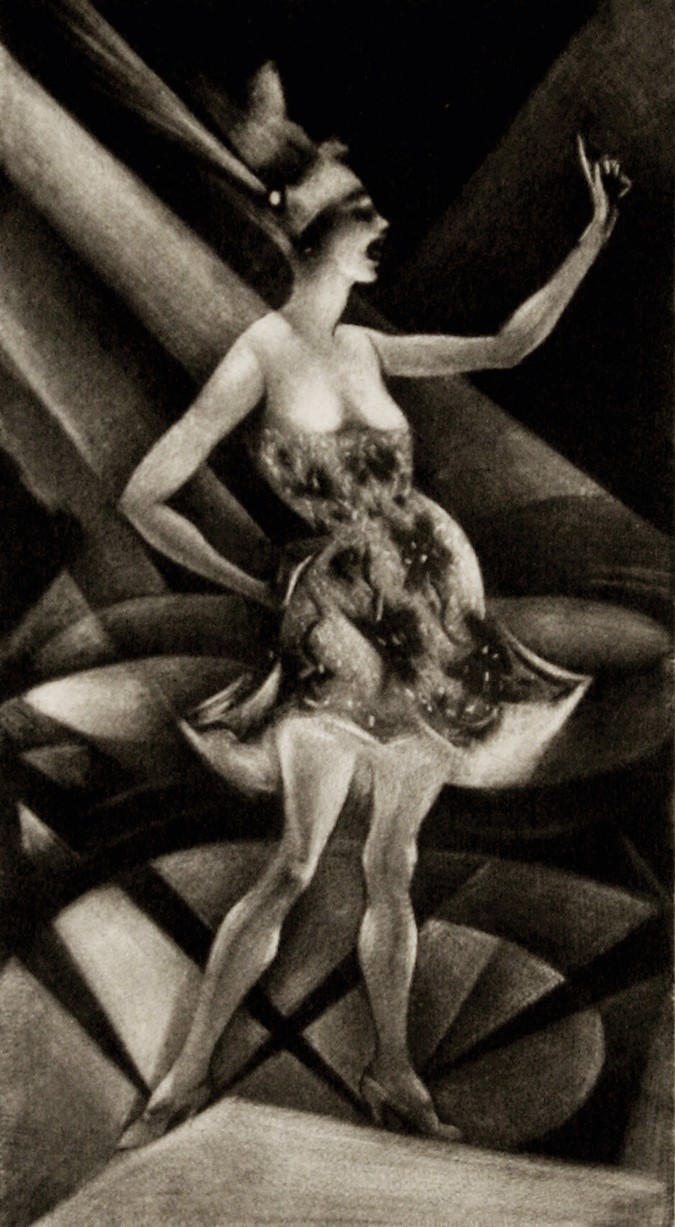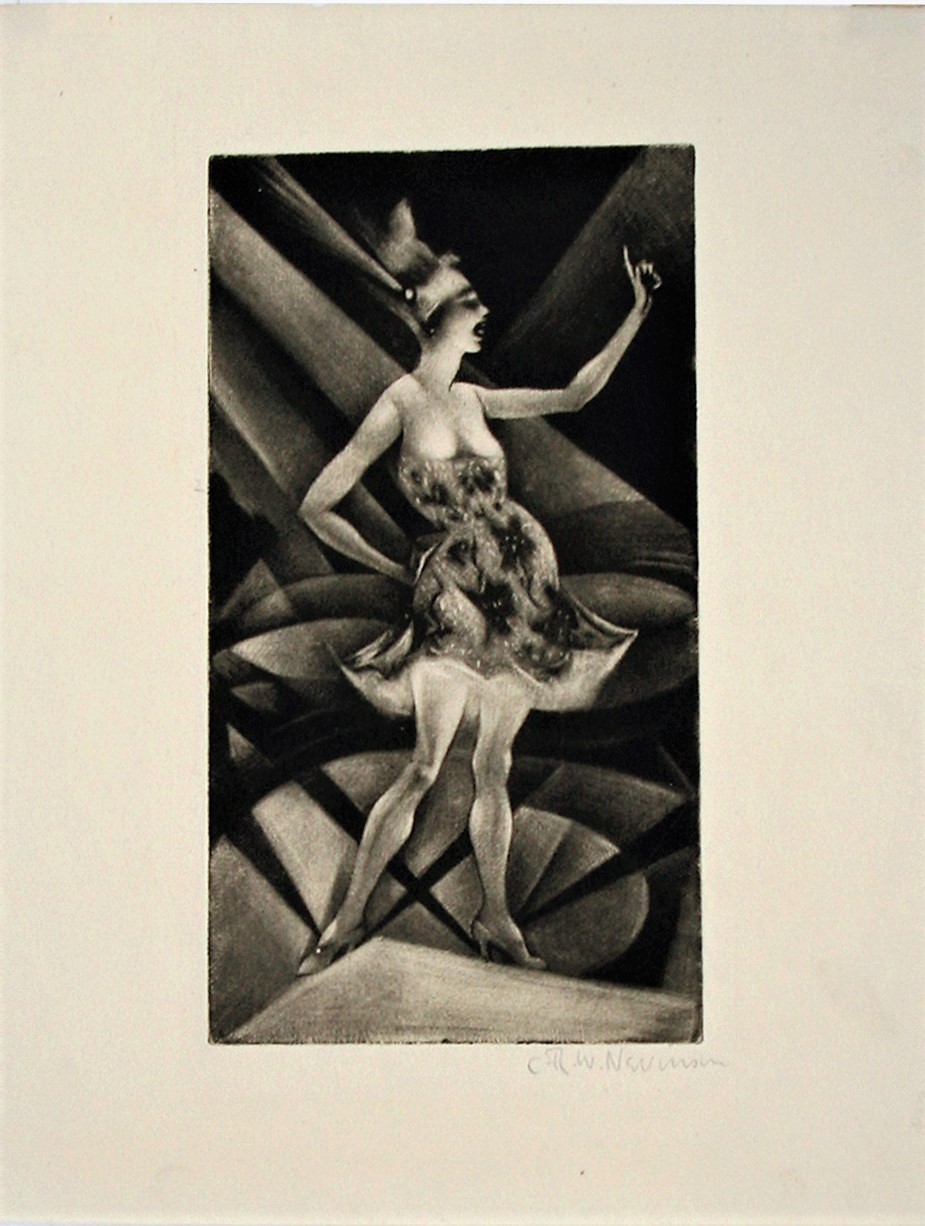 On the Roof Garden. 1919. Mezzotint. Leicester Galleries 53, Guichard 32, Black 57. 8 1/4 x 4 5/8. Edition 50. New York set. A richly inked impression printed on laid paper,with full margins. Nevinson made only 6 mezzotints. A superb impression of this rare print. Nevinson captures the essential spirit of the flapper. Signed in pencil. $5,500.
In 1919, C.R.W. Nevinson, who had produced some of the most searing images of the First World War, visited New York at the invitation of Frederick Keppel and Company, and created an iconic New York series.
David Cohen writes, in his essay for the exhibition catalogue of the Imperial War Museum C.R.W. Nevinson: The Twentieth Century published by the Imperial War Museum:
"[Nevinson's] images of skyscrapers, traffic, crowds, bridges, and harbors, and such related aspects of modern urbanism as fashions, dance-halls, rallies, and football matches, can be as compelling as his iconic war pictures.... Nevinson's art, writings, and personality bristle with contradictions, at the core of which is an ambivalence toward modernity, both as a phenomenon of life and as a means of representing it...."(page 39).
In his short-lived Futurist period, he was absorbed in a celebration of speed, choosing as his subjects locomotion or dance. In the early war images, it was regimentation that most benefited from a Futurist treatment. In the post-war images of city life, the jettisoned avant-garde styles would be brought back, on occasion almost tongue-in-cheek, as a satire of the phoney self-consciousness of modern dance routines, for instance, in a New York night club scene variously titled Doing the Shimmy or Americanism." (page 45). "In 1919, Nevinson declared to the press, 'I hope to concentrate on industrialism, or anything connected with human activity in fact. Human activity is my definition of beauty.'" (page 45).


To order, to report broken links or to be placed on the email list, please contact Jane Allinson (jane@allinsongallery.com), call (001) 860 429 2322 or fax (001) 860 429 2825. Business hours are 9:A.M. to 5 P.M. Eastern Standard Time.
Please click here to review the USE AND ACCEPTANCE AND PRIVACY POLICIES FOR THE ALLINSON GALLERY, INC. WEBSITE
Thank you for visiting this website.