!-Percy John Delf Smith. 1876-1970-->

Percy John Delf Smith, R.D.I. 1882-1948.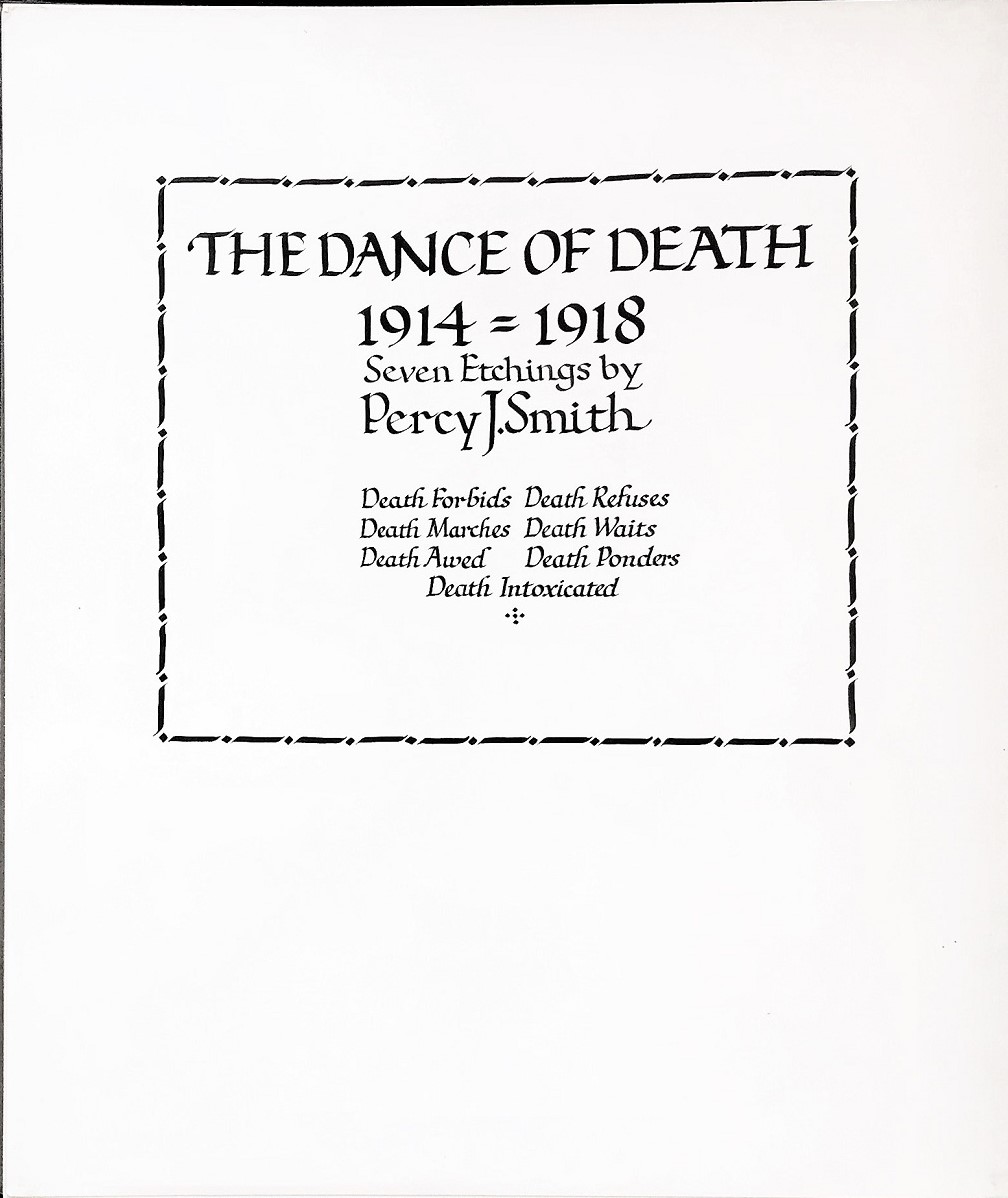 The Dance of Death. 1914-1918. 1921. Portfolio of 7 etchings with drypoint. Sheets: 18 1/2 x 15 1/2. Edition 100. Title page.
Campbell Dodgson, C.B.E., Keeper of Prints and Drawings at the British Museum wrote: " The Great War produced its harvest of etchings and lithographs of trenches, craters, barbed wire, shhattered houses and blasted trees; but most of them were literal representations of things seen. Mr. Percy Smith, with imagination rare among English etchers, and akin to that of the draughtsmen of the northern Renaissance, combines with his sympathetic treatment of the soldier marching or fallen, crippled, maimed and agonised, thevision of an awful Presence, relentless, patient, callous, ecultant' 'awed.' in a single etching that can never be forgotten, by one culminating horror. 'The Dance of Death, 1914-1918," is not a pretty set of etchings, but it is one of the most serious and memorable works of art inspired by the War. Print Collector's Quarterly 8 (1921): 324-25.

War.
To order or to be placed on the email list, contact Jane Allinson (jane@allinsongallery.com).