!-Robin Tanner. 1904-1988-->

Robin Tanner. 1904-1988.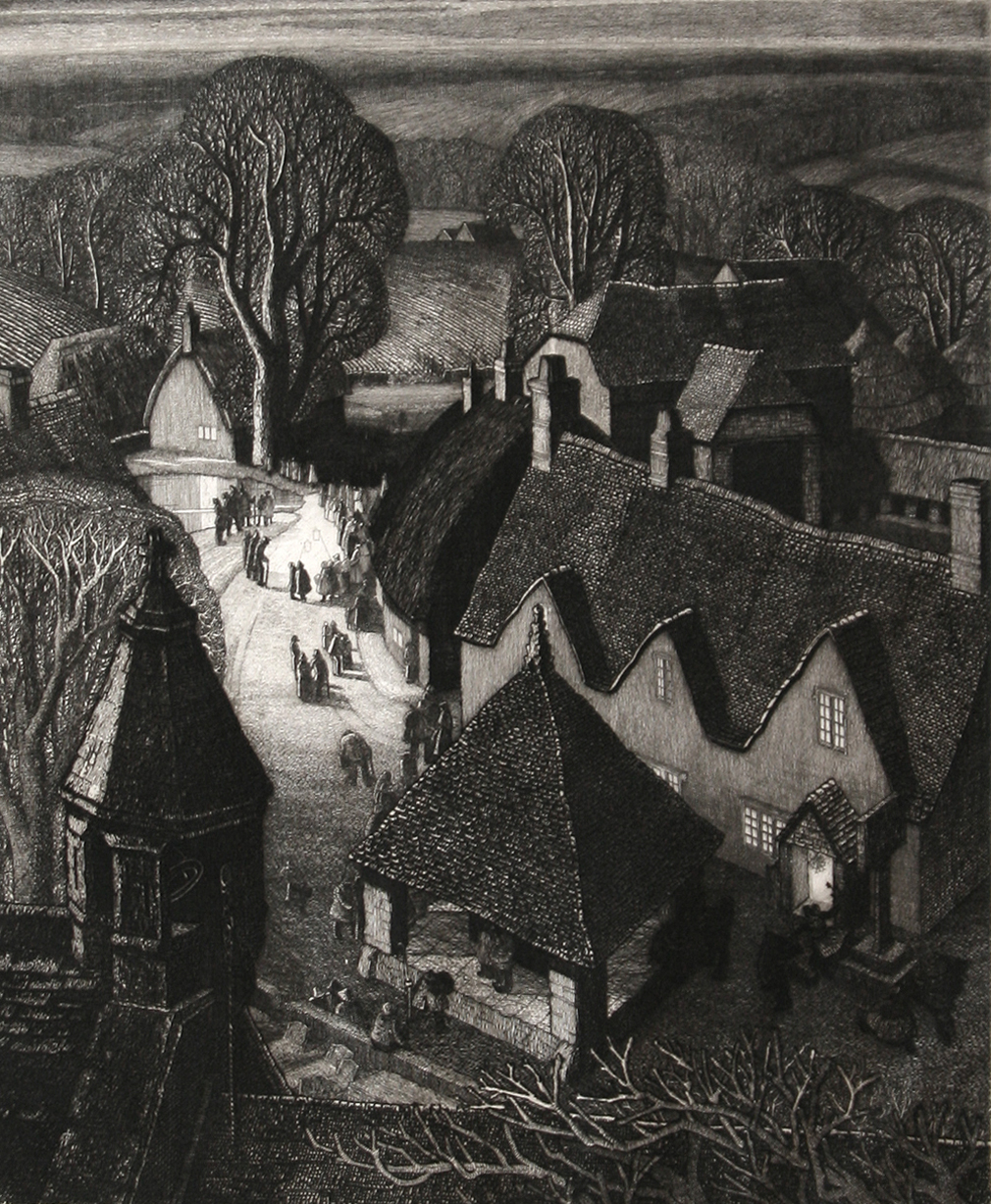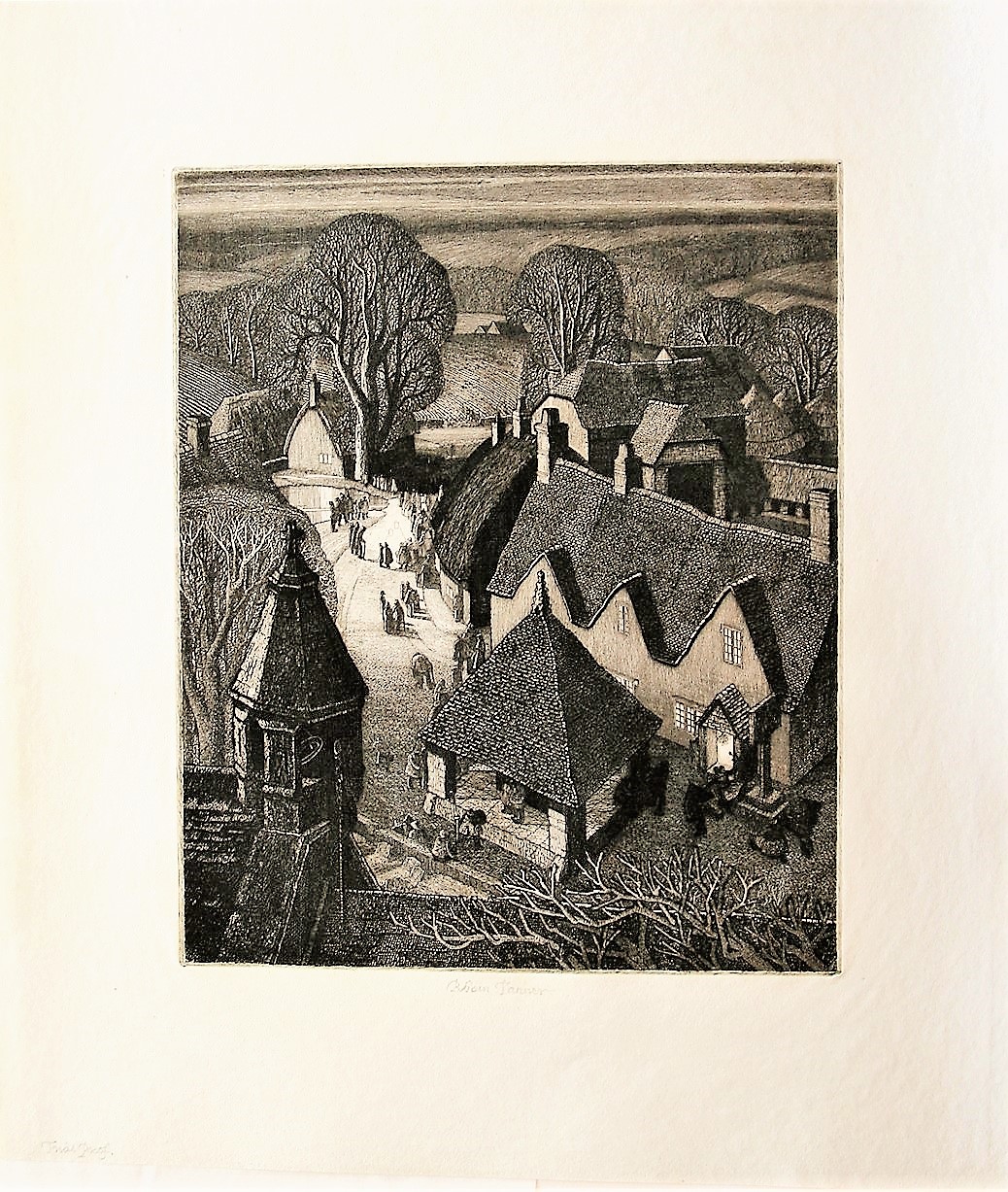 Christmas. 1929. Etching. Garton 9.II. 13 X 11 (sheet 19 3/8 X 1 7/8). Trial proof, previous to the edition of 50 from the Penn Print Room edition published in 1974 by McDonald & Nicholson. (There was an earlier edition of 50 published in 1928 by McDonald and Nicholson Edition of 12 published in 1984 by Garton and Cooke. Posthumous Memorial Portfolio edition of 112 unsigned etchings published in 1988 by Robin Garton.) A rich, tonal impression printed in simili-japon paper with full margins. Signed and annotated 'trial proof' in pencil. $8,500.
Garton writes, page 31: "Most of the studies for the print were made Castle Combe [Wiltshire] one moonlight night. In his autobiography, Tanner describes their midnight sortie. They worked surrounded by the snores of sleeping villagers, hearing every creak of their bedsprings, 'it was an eerie feeling, working through the small hours in that empty village where the moonlight lay in sheets of silver so bright and constant that we drew as easily as by the day.'"

To order, to request an image, or to be placed on the email list, please contact Jane Allinson (jane@allinsongallery.com) or send a fax.