!-Gerald Brockhurst. 1890-1978-->

Gerald Leslie Brockhurst, R.A., R.E. 1890-1978.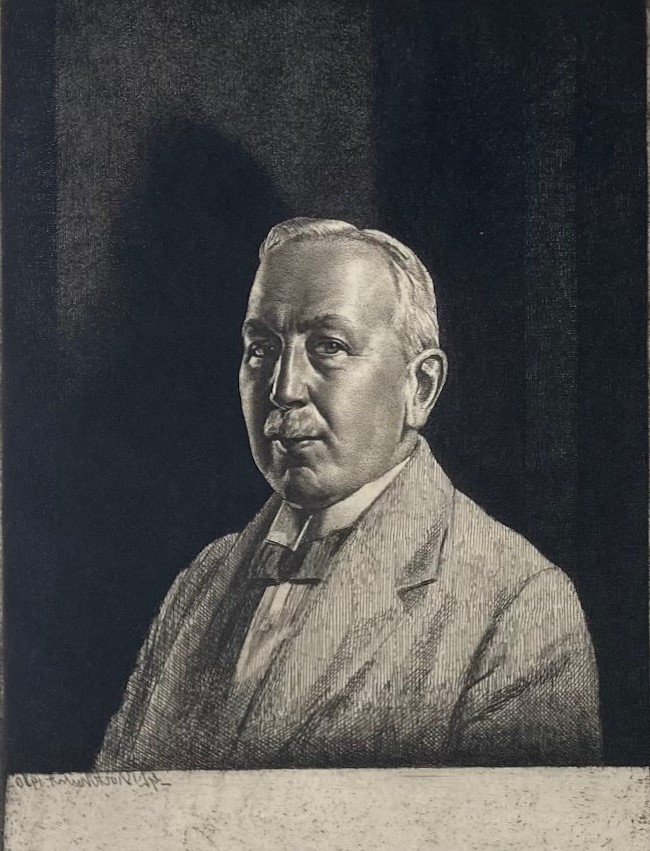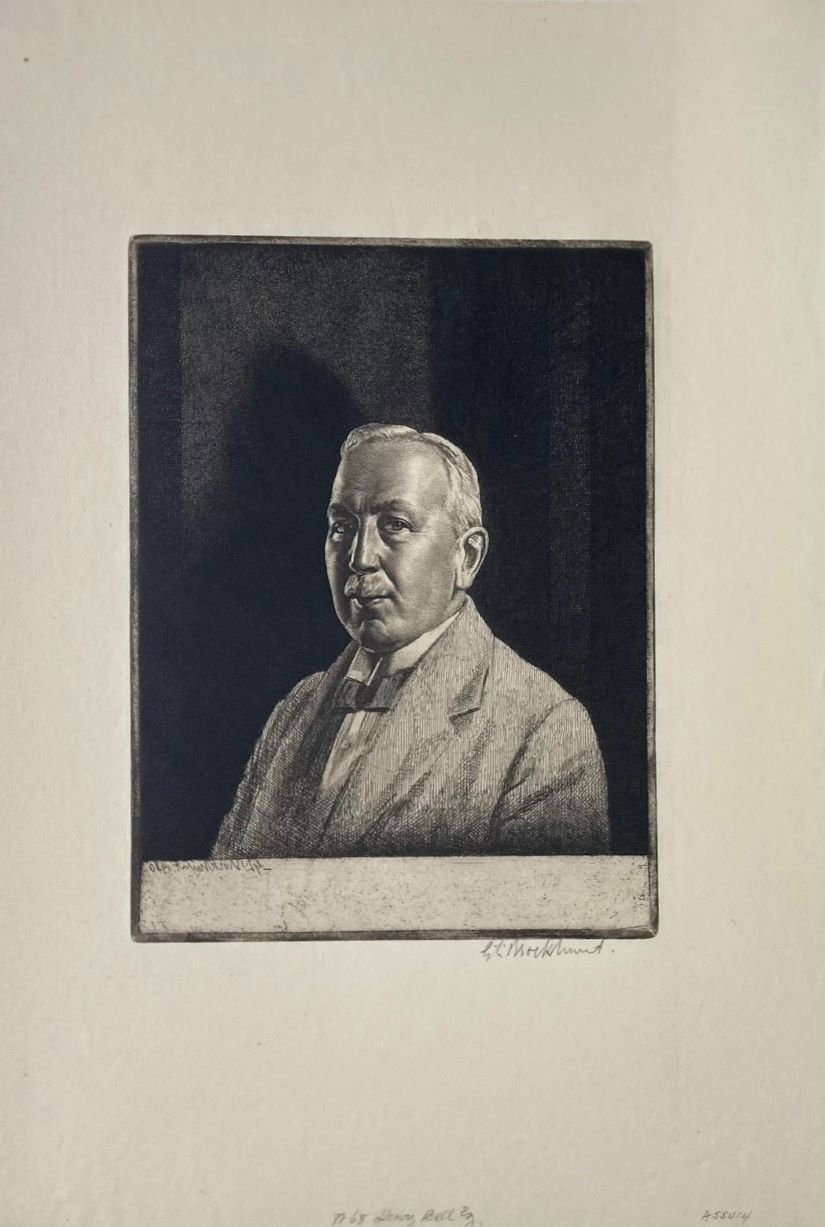 Henry Bell, Esq. December, 1930. Etching. Fletcher 68.v. Published state. 8 5/16 x 6 3/16 (sheet 14 3/4 x 10 7/16). Private commission. Edition 55 (68 total proofs). A very rich impression. Signed in pencil. Henry Bell was associated with Lloyds Bank. $500.



To order, to report broken links or to be placed on the email list, please contact Jane Allinson (jane@allinsongallery.com), call (001) 860 429 2322 or fax (001) 860 429 2825. Business hours are 9:A.M. to 5 P.M. Eastern Standard Time.
Please click here to review the USE AND ACCEPTANCE AND PRIVACY POLICIES FOR THE ALLINSON GALLERY, INC. WEBSITE
Thank you for visiting this website.