!-David Young Cameron 1865-1945-->

Sir David Young Cameron, R.A., R.S.A., R.S.W., R.E. 1865-1945.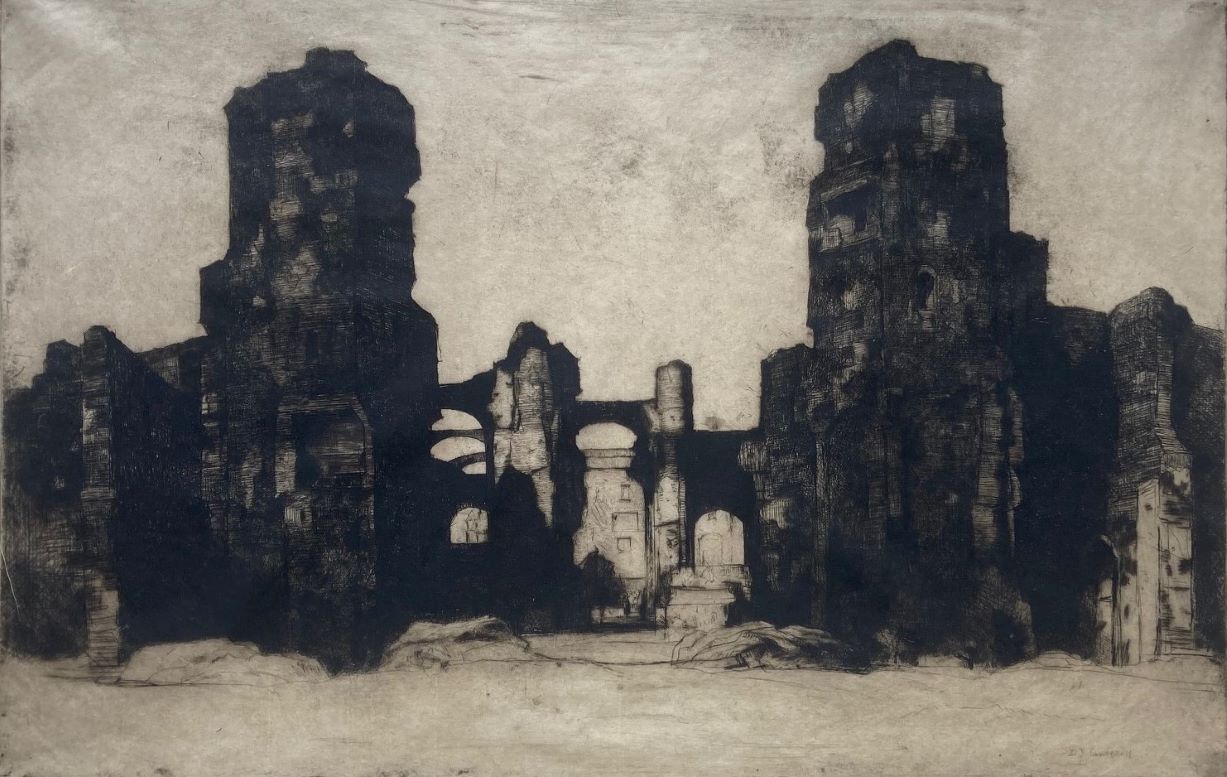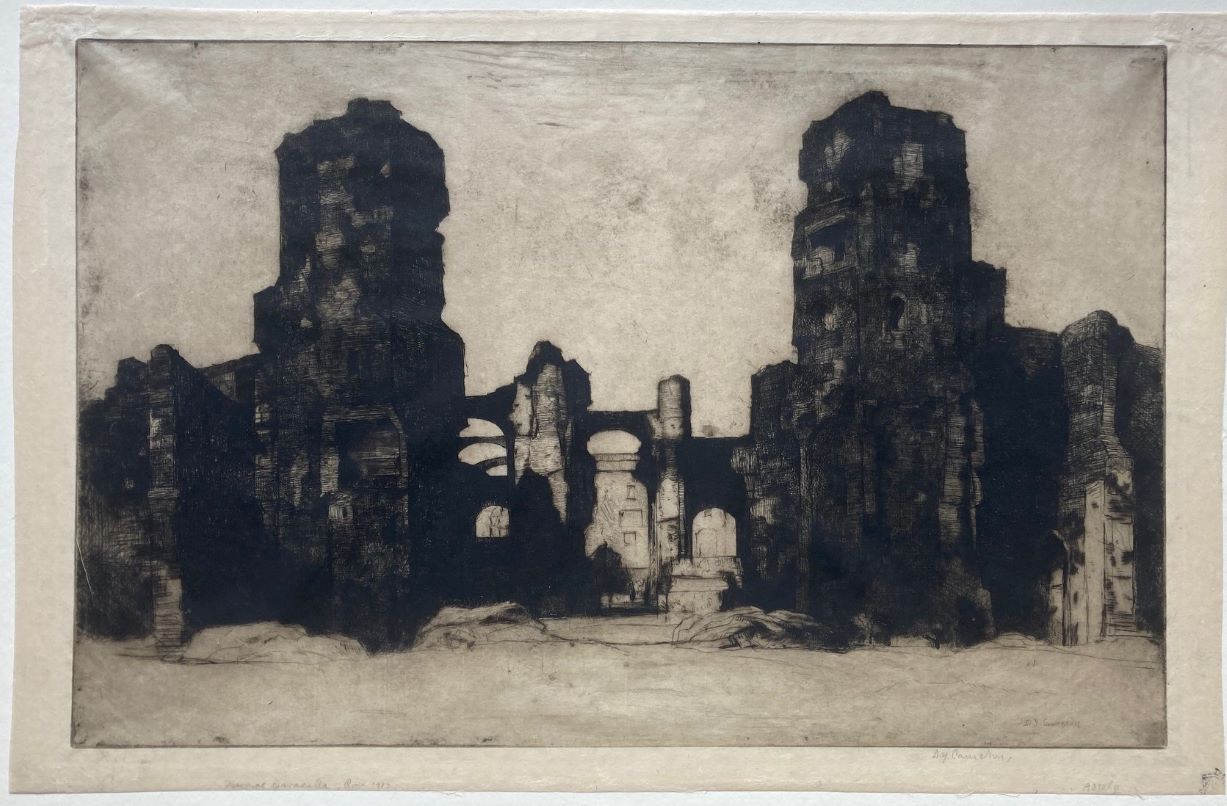 Thermae of Caracalla. 1923. Etching. Rinder 470.iii. 11 x 1615/16 (sheet 12 3/16 x 18 3/4). Edition about 70. Illustrated: Print Collector's Quarterly (1924): 67; Salaman, Modern Masters of Etching; Lumsden, The Art of Etching. Signed in pencil. Collector's seal, 'NG' lower right from the extensive collection of Neal Greene (not in Lugt). Signed in pencil. A glowing impression printed cream laid paper. Signed in pencil. $950.
In 1919 Cameron was appointed a member of both the Faculty of Painting and the newly formed Faculty of Engraving of the British School at Rome. This print dates from his trip to Rome in 1923, when he visited the School and its students. The Baths of Caracalla were the second largest complex of baths in ancient Rome, and were built in the 3rd Century AD by Marcus Aurelius Antonius, better known as Caracalla. The Baths or Thermae were an important part of Roman social life and this building must have been staggering in both its size and opulence. In this print (which is one of Cameron's largest), he concentrates on the massive, gloomy architectural ruins. The oil painting of the subject is in the Preston Art Gallery.


To order, to report broken links or to be placed on the email list, please contact Jane Allinson (jane@allinsongallery.com), call (001) 860 429 2322 or fax (001) 860 429 2825. Business hours are 9:A.M. to 5 P.M. Eastern Standard Time.
Please click here to review the USE AND ACCEPTANCE AND PRIVACY POLICIES FOR THE ALLINSON GALLERY, INC. WEBSITE
Thank you for visiting this website.