William Strang, R.A, R.E. 1859-1921.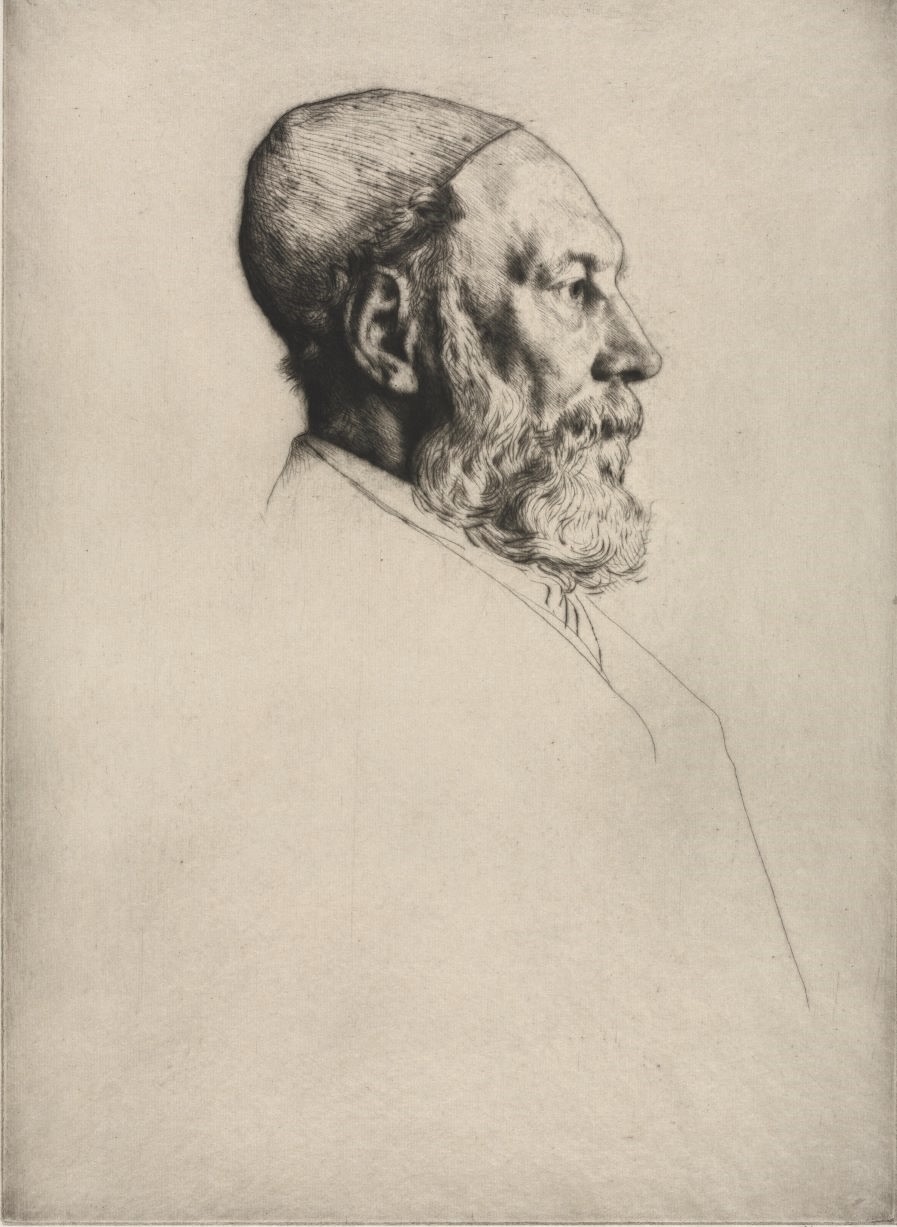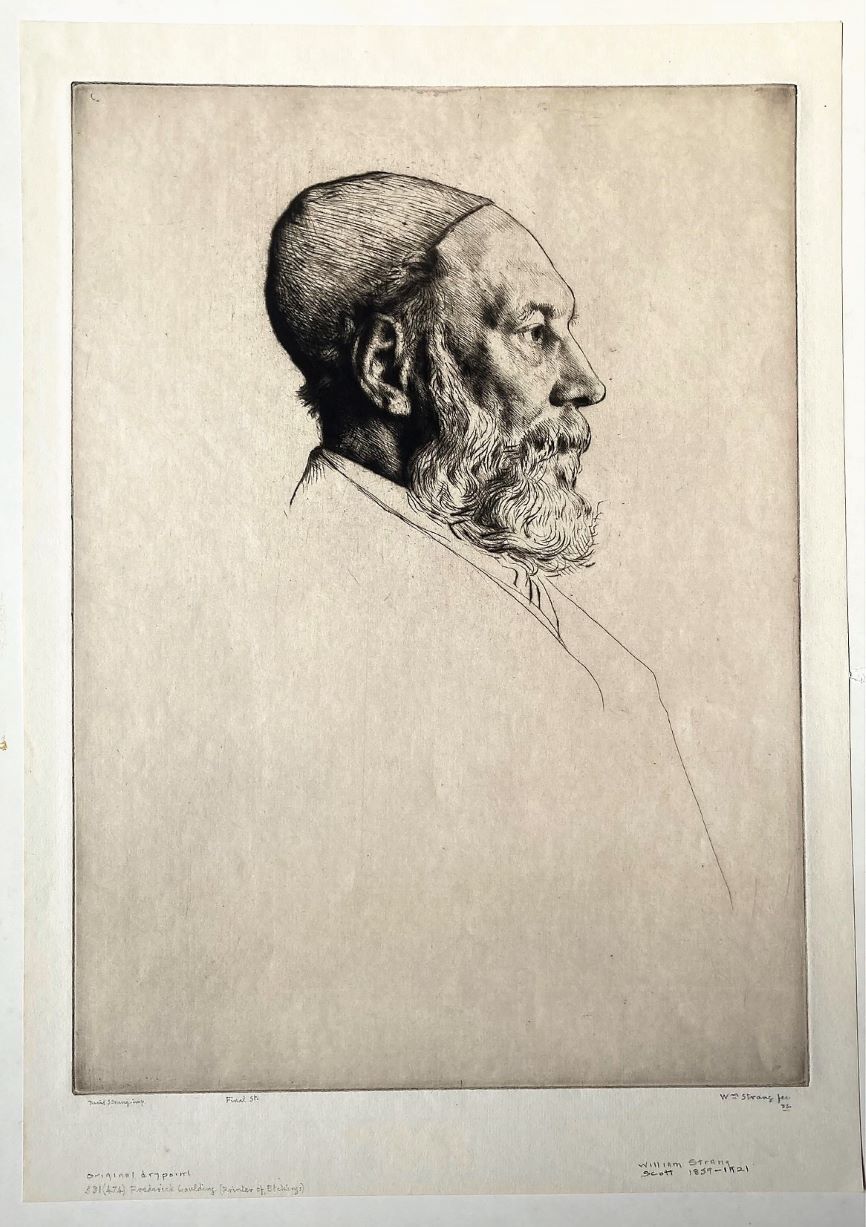 Portrait of Frederick Goulding (1842-1909). 1906. Drypoint. David Strang 581. 15 7/8 x 11 3/8 (18 3/8 x 13). A rich impression printed on cream laid paper. Signed and annotated by the artist's son, David. $750.
Goulding was an English printer and print-maker. He had a reputation as an intaglio printer working for artists such as James McNeil Whistler and Samuel Palmer. He later acquired a lithographic press and was commissioned by Whistler's executrix to print posthumous editions of Whistler's lithographs in 1903-4. A fine impression with plate tone printed on cream wove paper. Signed and dated in the plate. $975.

Frederick Goulding etchings and drawing.


To order, for more information or to be placed on the email list, contact Jane Allinson (jane@allinsongallery.com).