!-David Young Cameron 1865-1945-->


Sir David Young Cameron, R.A., R.S.A., R.S.W., R.W.S, R.E. 1865-1945.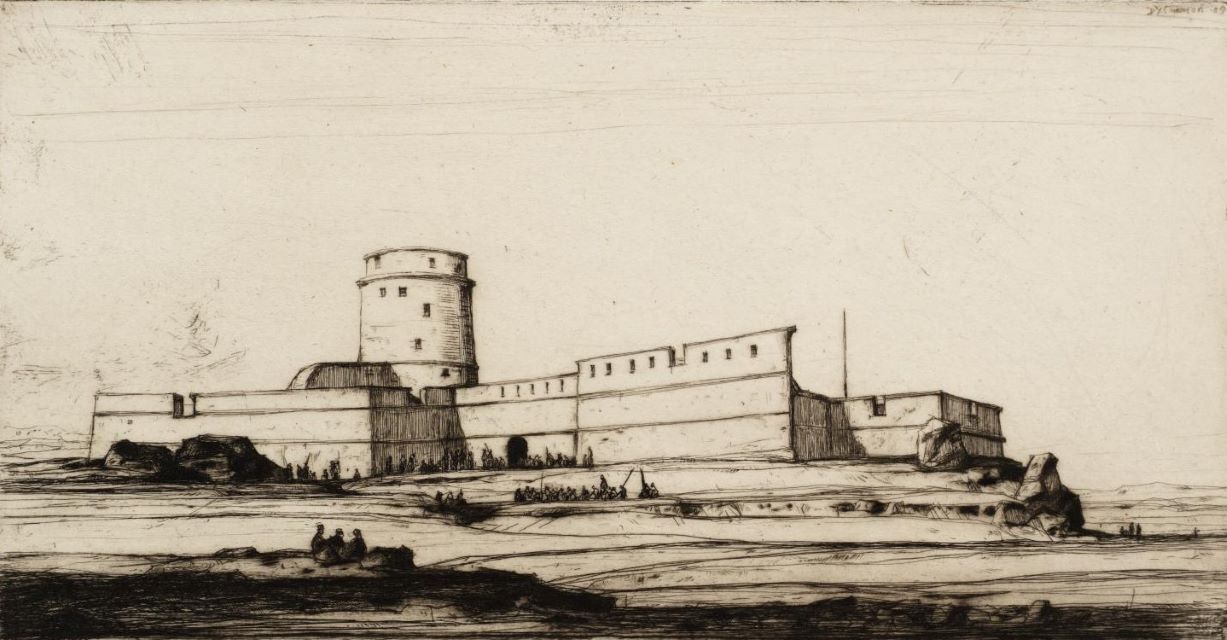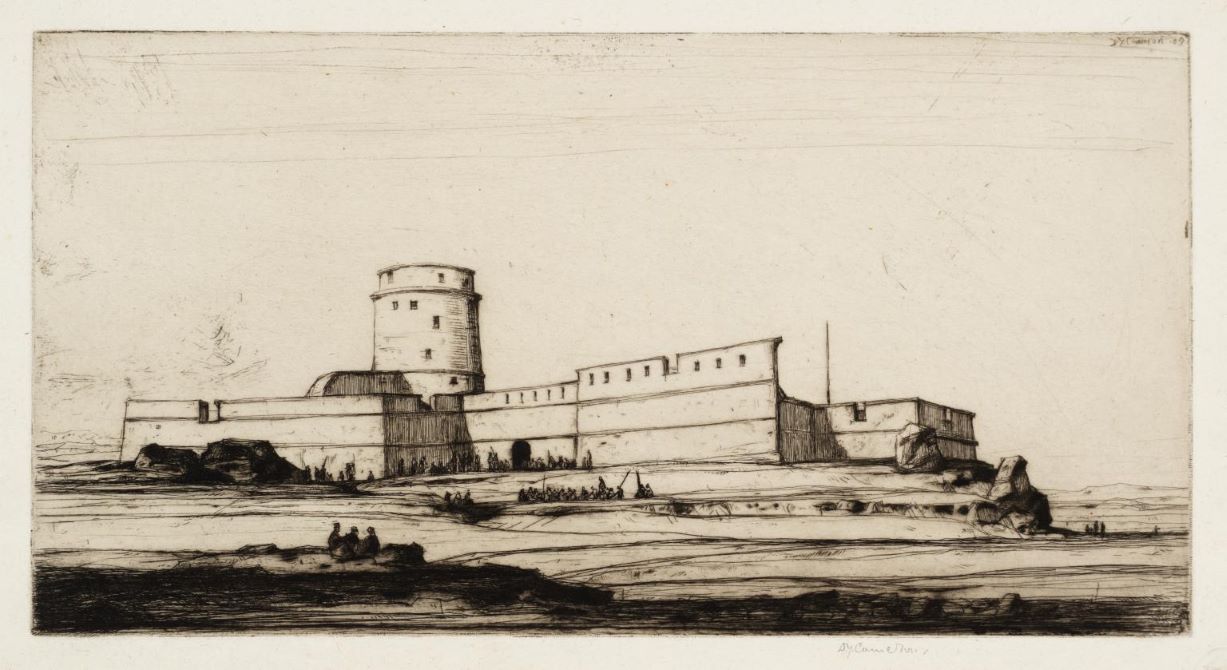 The Turkish Fort. 1909. Etching and drypoint. Rinder 409. 5 1/2 x 10 3/8. Signed in pencil. $275.
This print shows a fort on the Mokattam Hills, near Cairo. Cameron and his wife wintered in Egypt in 1908-09, visiting historical sites in and around Cairo.They also traveled to Luxor to see the vast ruins of the ancient Egyptian capital of Thebes.
Other impressions are in the collections of the Metropolitan Museum of Art and the Tate.

To order, to report broken links or to be placed on the email list, please contact Jane Allinson (jane@allinsongallery.com), call (001) 860 429 2322 or fax (001) 860 429 2825. Business hours are 9:A.M. to 5 P.M. Eastern Standard Time.
Please click here to review the USE AND ACCEPTANCE AND PRIVACY POLICIES FOR THE ALLINSON GALLERY, INC. WEBSITE
Thank you for visiting this website.