!-Percy John Delf Smith. 1876-1970-->


Percy John Delf Smith, R.D.I. 1882-1948.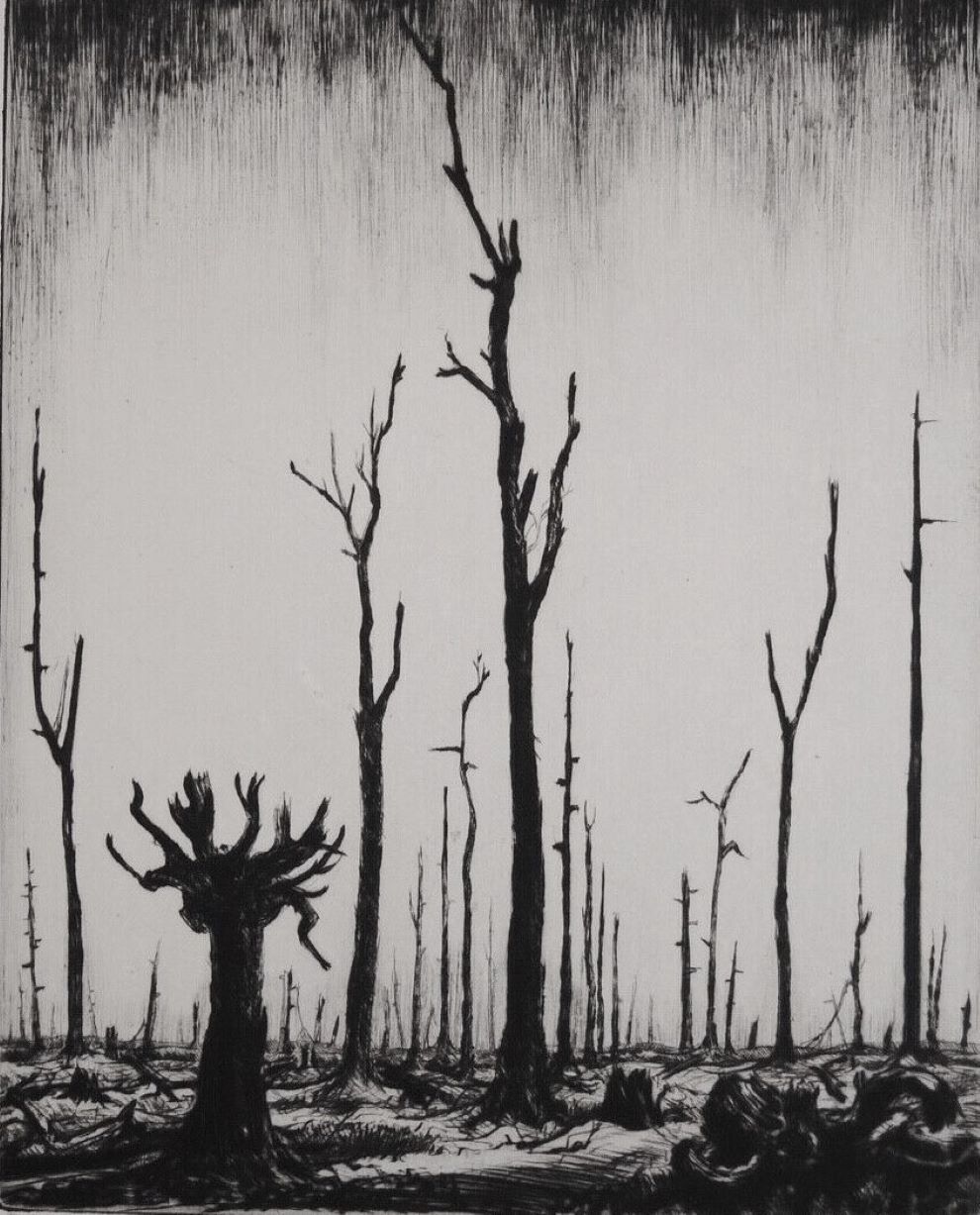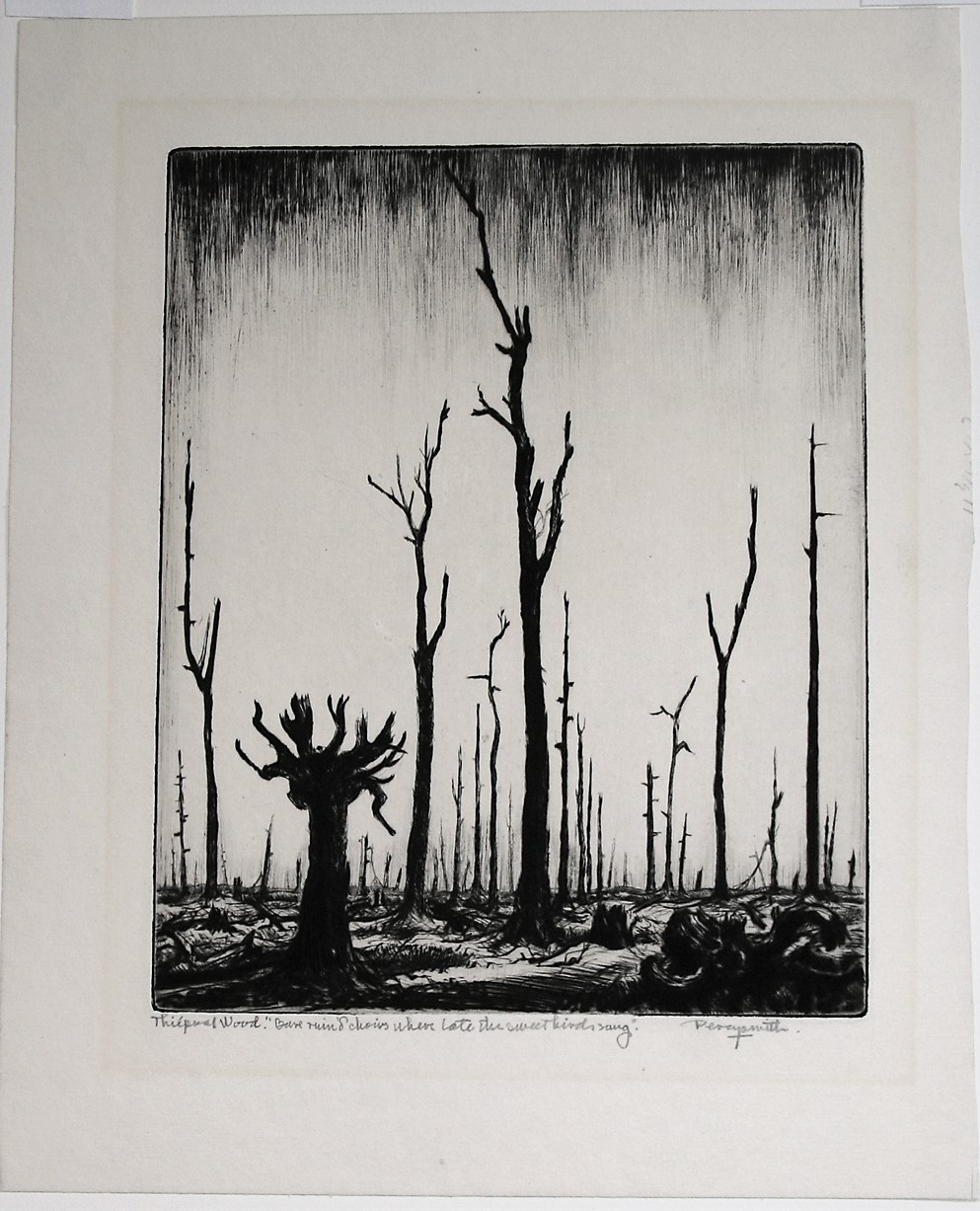 Thiepval Wood. 'Bare ruined choirs where late the sweet birds sang'. 1918. Drypoint. 7 7/8 x 6 3/8 (sheet 10 3/4 x 8 3/4.) Series: Twelve Drypoints of the War 1914-1918. Slightmat line; otherwise good condition. A rich impression with velvety drypoint burr, printed on simili-japon paper. Signed and titled in pencil. $2,000.

On July 1, 1916, The front lines were at the edge of Thiepval Wood which lies to the south-west of the road between the Thiepval Memorial and the Ulster Tower. The battle was launched on 7 June 1917 with the detonation of 19 underground mines underneath the German mines. For information, please click on The Battle of Messines

William Shakespeare, Sonnet lxxiii.<
That time of year thou mayst in me behold,
When yellow leaves, or none, or few, do hang
Upon those boughs which shake against the cold,
Bare ruined choirs, where late the sweet birds sang.
In me thou see'st the twilight of such day
As after sunset fadeth in the west;
Which by and by black night doth take away,
Death's second self, that seals up all in rest.
In me thou see'st the glowing of such fire,
That on the ashes of his youth doth lie,
As the death-bed, whereon it must expire,
Consumed with that which it was nourish'd by.
This thou perceiv'st, which makes thy love more strong,
To love that well, which thou must leave ere long.


To order or to be placed on the email list, contact Jane Allinson (jane@allinsongallery.com).