!-Martin Lewis. 1881-1962-->


Martin Lewis, N.A. 1881-1962.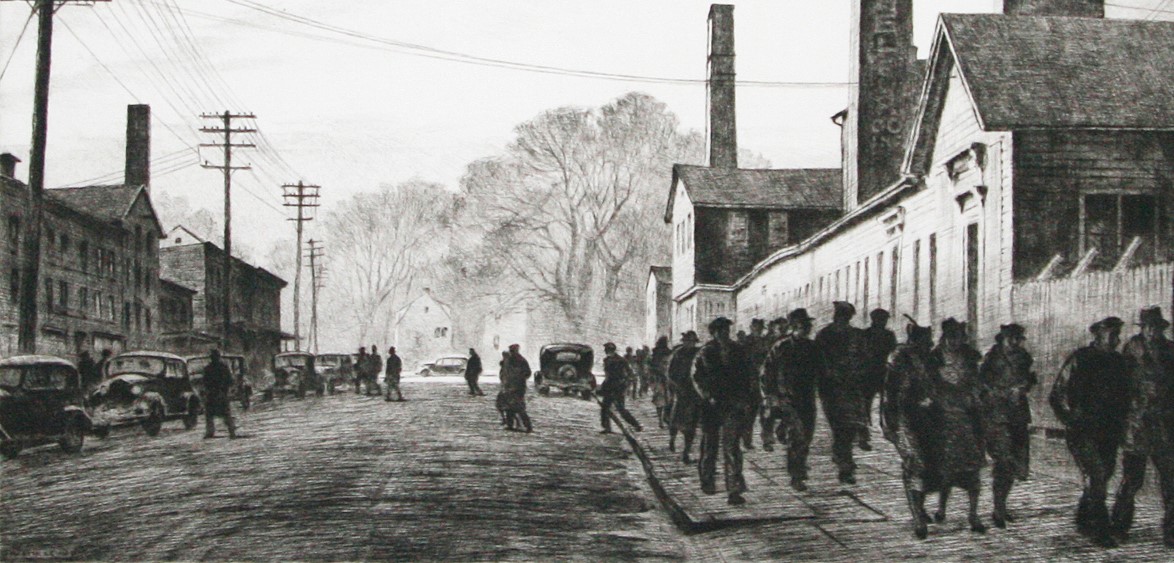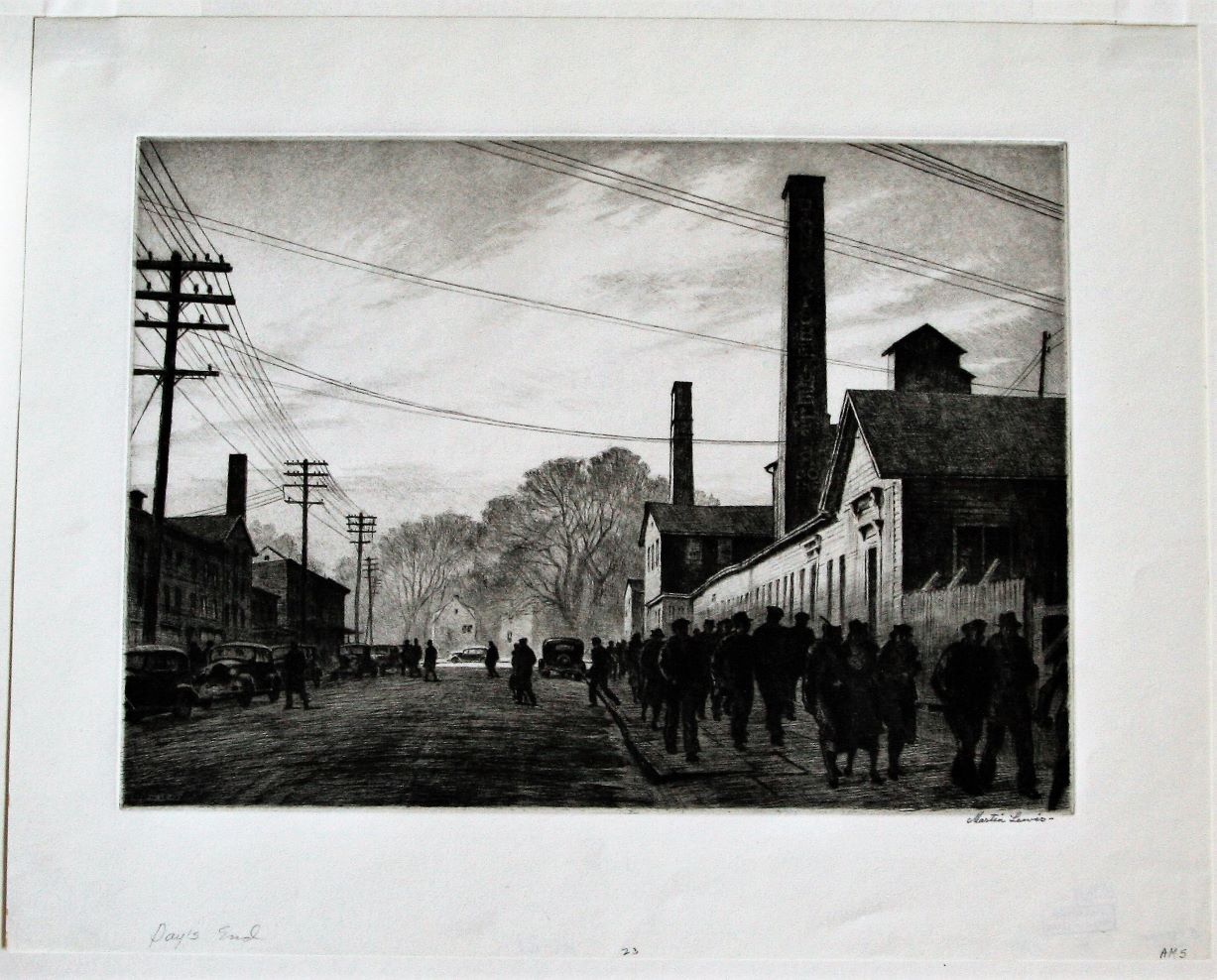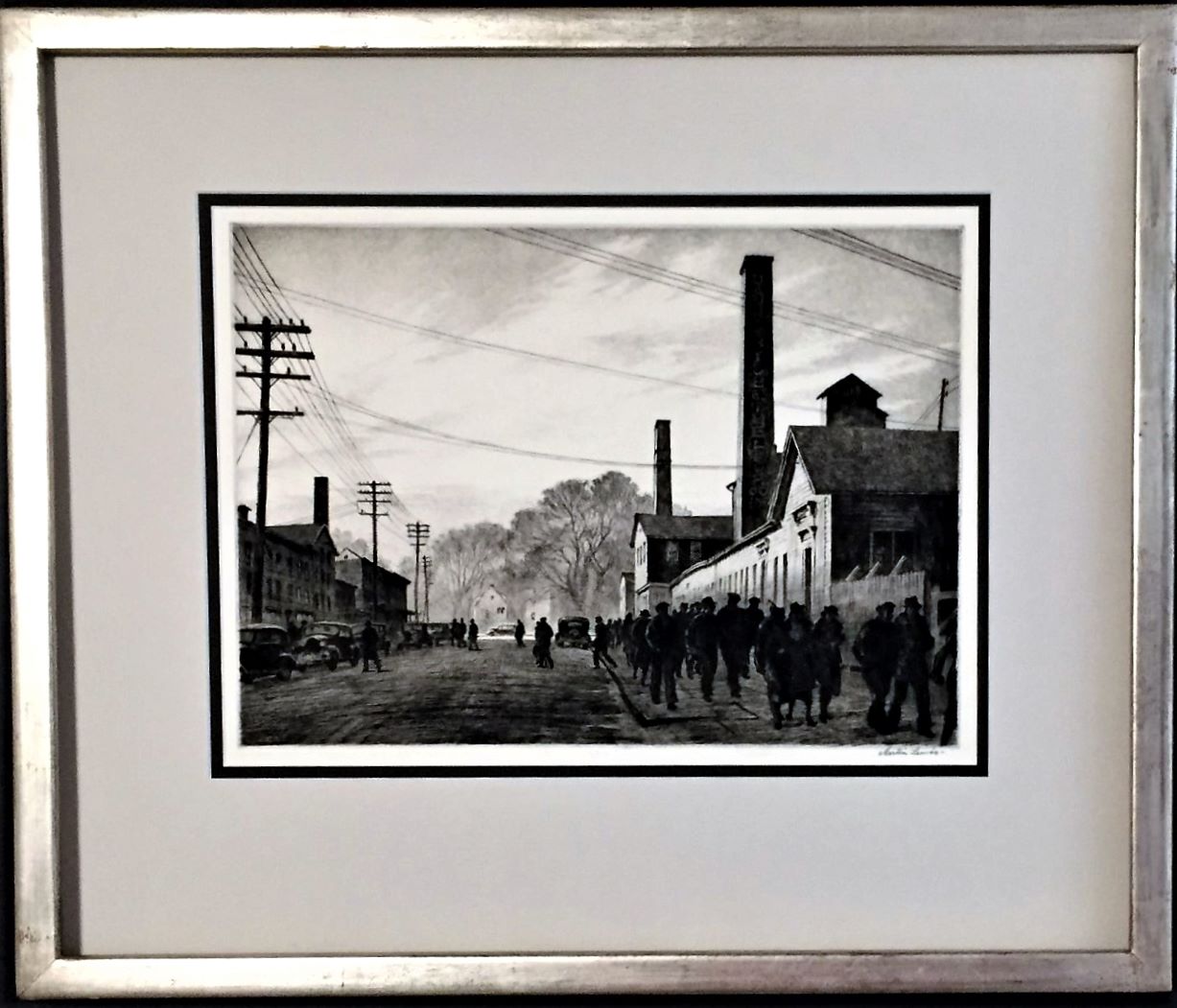 Day's End. 1937. Drypoint. McCarron 120.ii/iii. Sixth trial proof. 9 3/4 x 13 1/2 (sheet 13 7/16/4 x 17). Edition 34 proofs (including 8 trial proofs). A rich, glowing impression with carefully-wiped plate tone printed on cream wove paper. Illustrated: Fine Prints of the Year, 1937. Ex-collection Patricia Lewis. Signed in pencl. Housed in an archival double mat and an 18 x 21-inch silver frame. $32,500.
The print was awarded an honorable mention by the Philadelphia Print Cub in 1938. It was included in the 1943 travelling exhibition, 'Artists for Victory'.
McCarron writes, "The sign on the smokestack at right reads 'Danbury and Bethel Fur Co. Inc.' Lewis depicted factory workers shuffling homeward at the end of the day. The subject may be seen as a contrasting companion piece to Quarter of Nine, Saturday's Children (No. 78) of 1929, where Lewis also used a single point perspective to show stylishly dressed New York City workers walking briskly on their way to work in early morning sunshine." (page 208).


To order, to report broken links or to be placed on the email list, please contact Jane Allinson (jane@allinsongallery.com), call (001) 860 429 2322 or fax (001) 860 429 2825. Business hours are 9:A.M. to 5 P.M. Eastern Standard Time.
Please click here to review the USE AND ACCEPTANCE AND PRIVACY POLICIES FOR THE ALLINSON GALLERY, INC. WEBSITE
Thank you for visiting this website.