!- Shanti-->


John Taylor Arms, N.A. 1887-1953.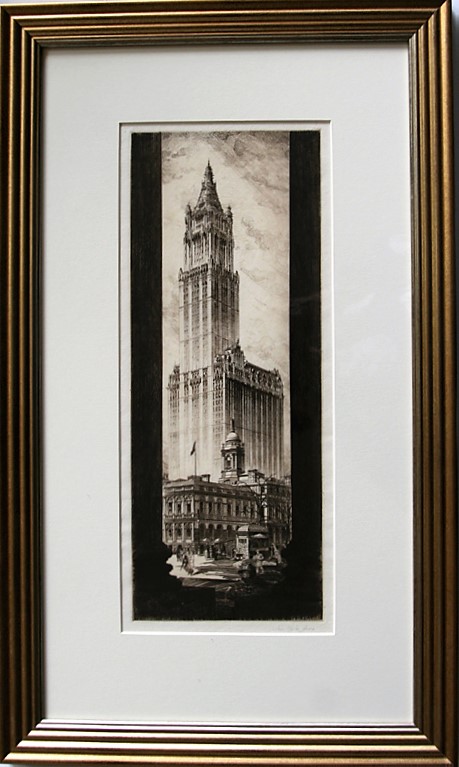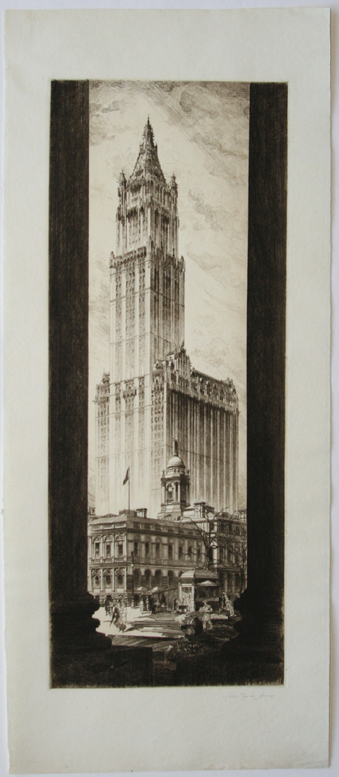 American Cathedral (The Woolworth Building). 1921. Etching. Fletcher 107. 17 x 6 5/8 (sheet 21 1/2 x 9 1/8). Edition 75. Provenance: estate of David Llewellyn Reese, New York. An extremely rich tonal impression printed in dark brown ink, 1921, on cream laid paper with full margins. Signed and titled in pencil.Housed in a 26 1/2 x 15 3/4-inch gold and silver modernist frame. $5,500.


To order, to report broken links or to be placed on the email list, please contact Jane Allinson (jane@allinsongallery.com), call (001) 860 429 2322 or fax (001) 860 429 2825. Business hours are 9:A.M. to 5 P.M. Eastern Standard Time.
Please click here to review the USE AND ACCEPTANCE AND PRIVACY POLICIES FOR THE ALLINSON GALLERY, INC. WEBSITE
Thank you for visiting this website.