Nine poems by Jane Allinson, Ph.D.
Edition 15 plus 3 artist's proofs.
Each mixed media lithograph signed and titled in pencil by Ann Chernow, N.A.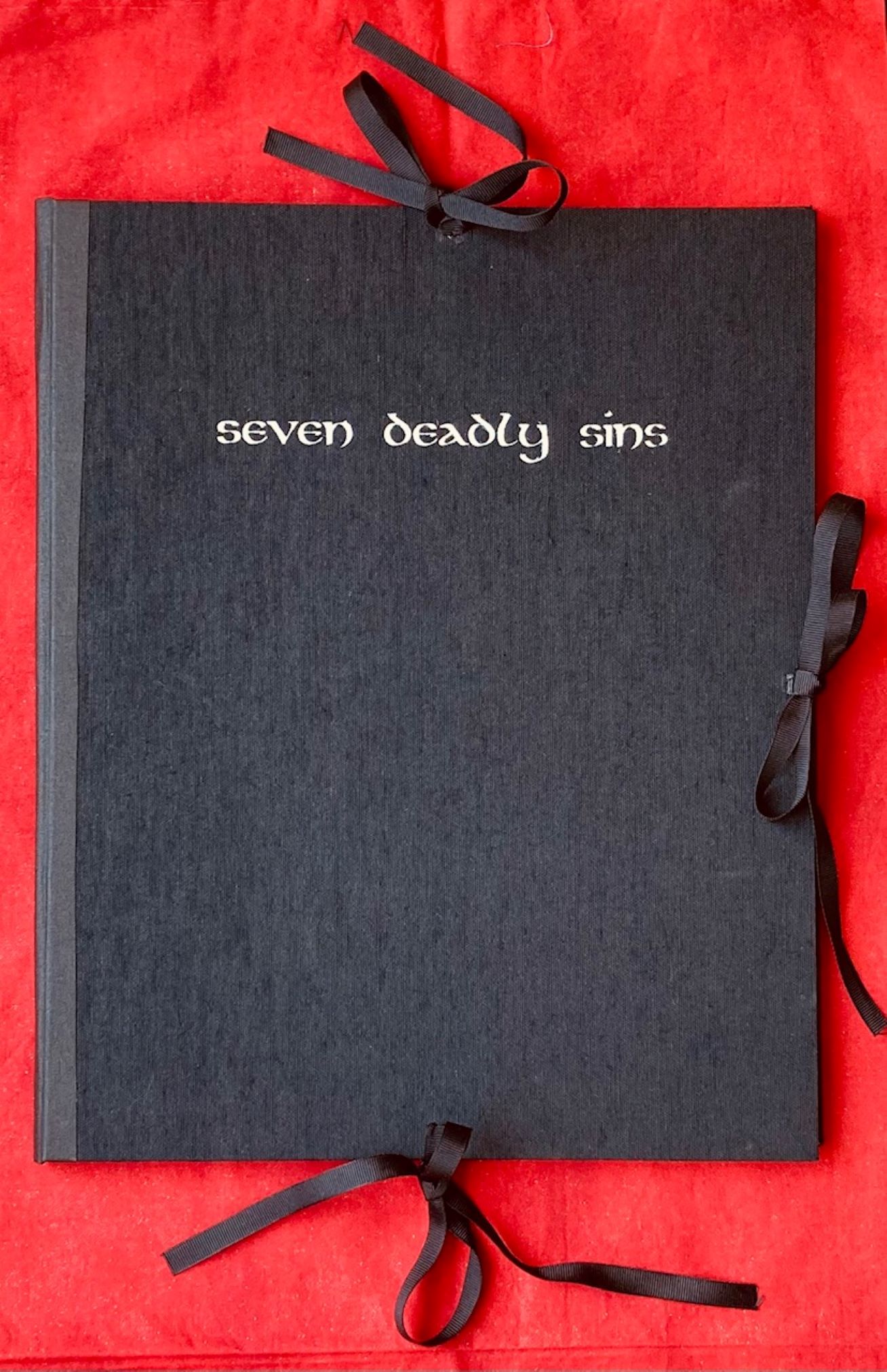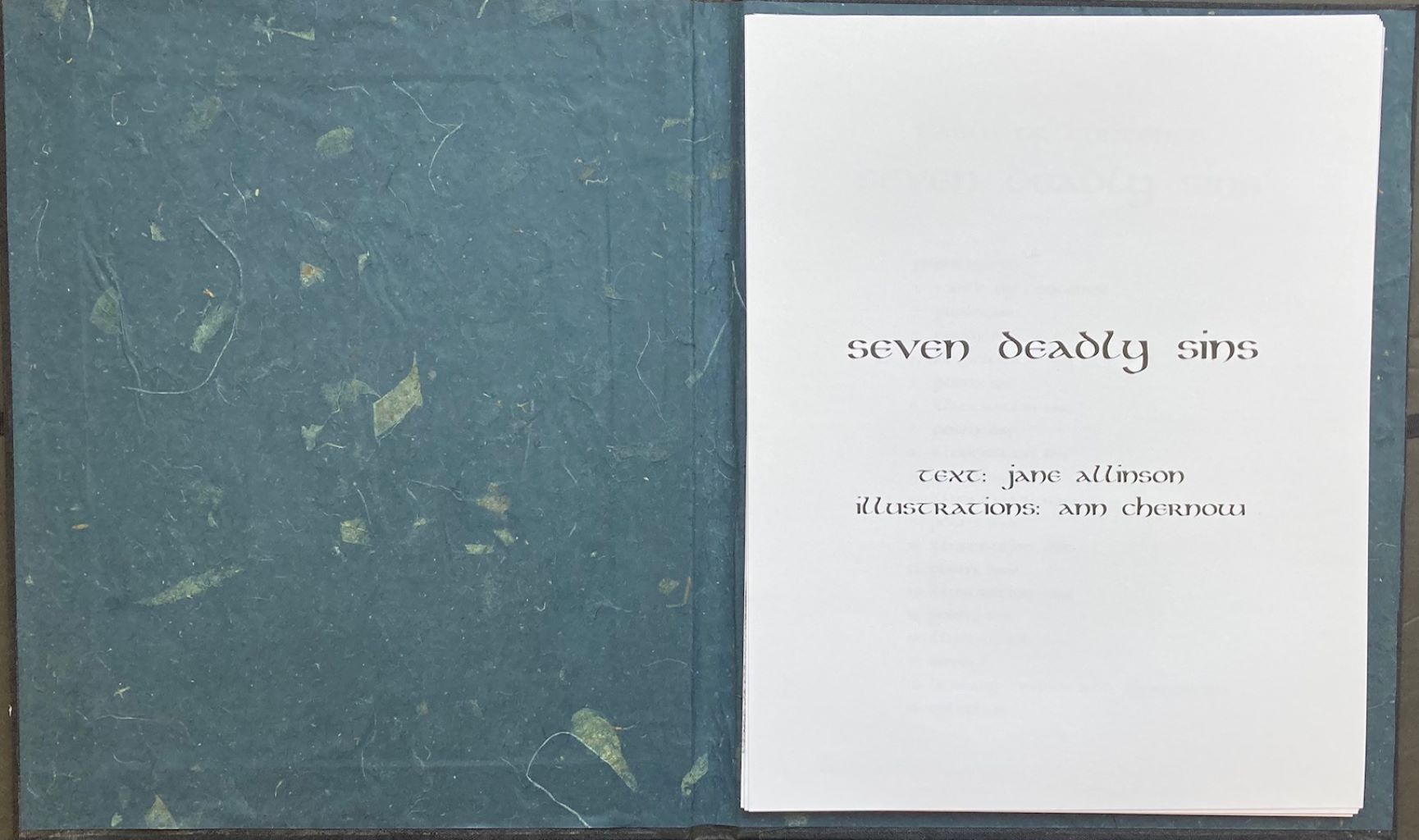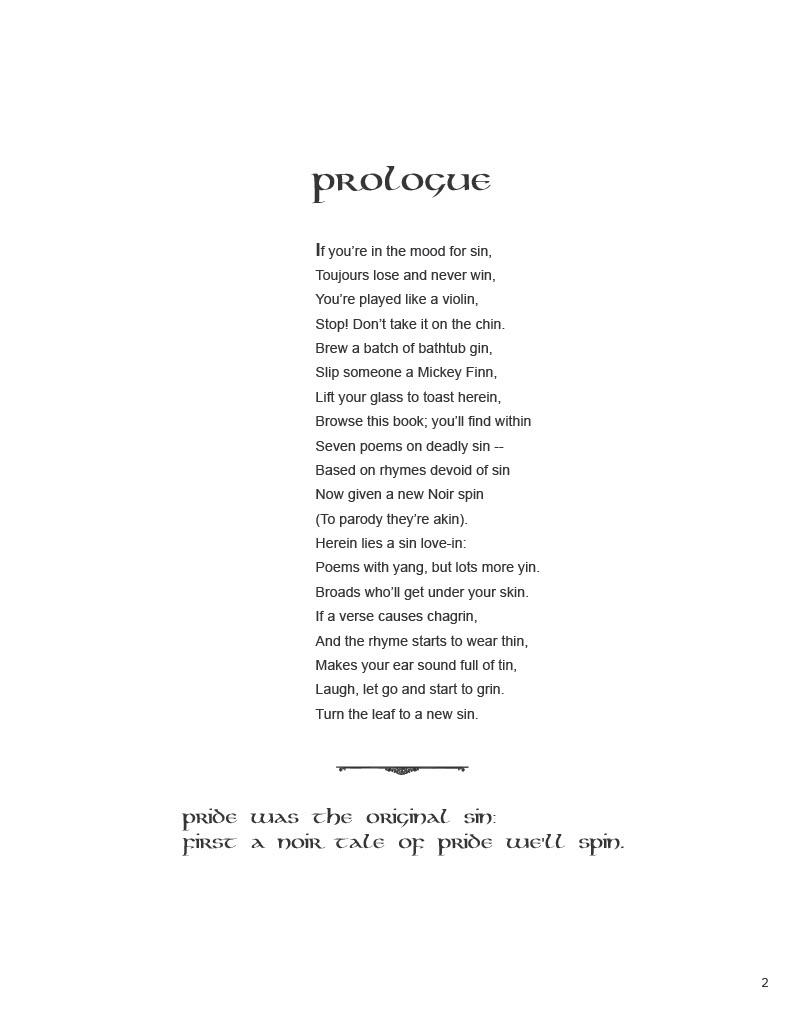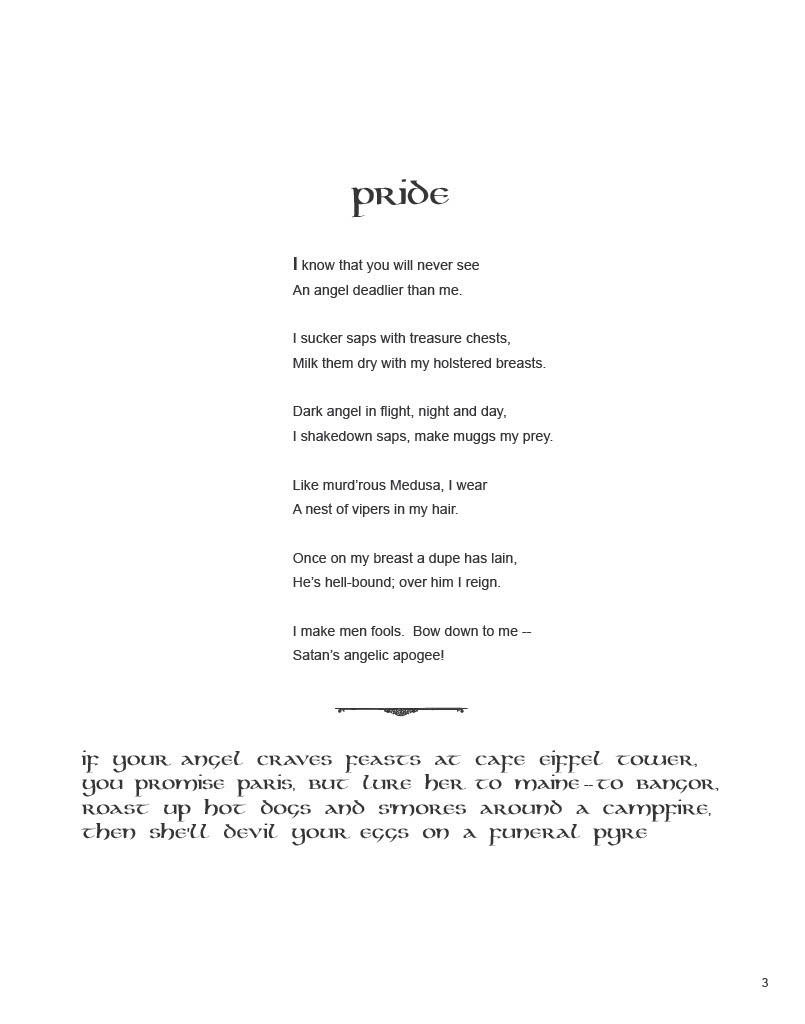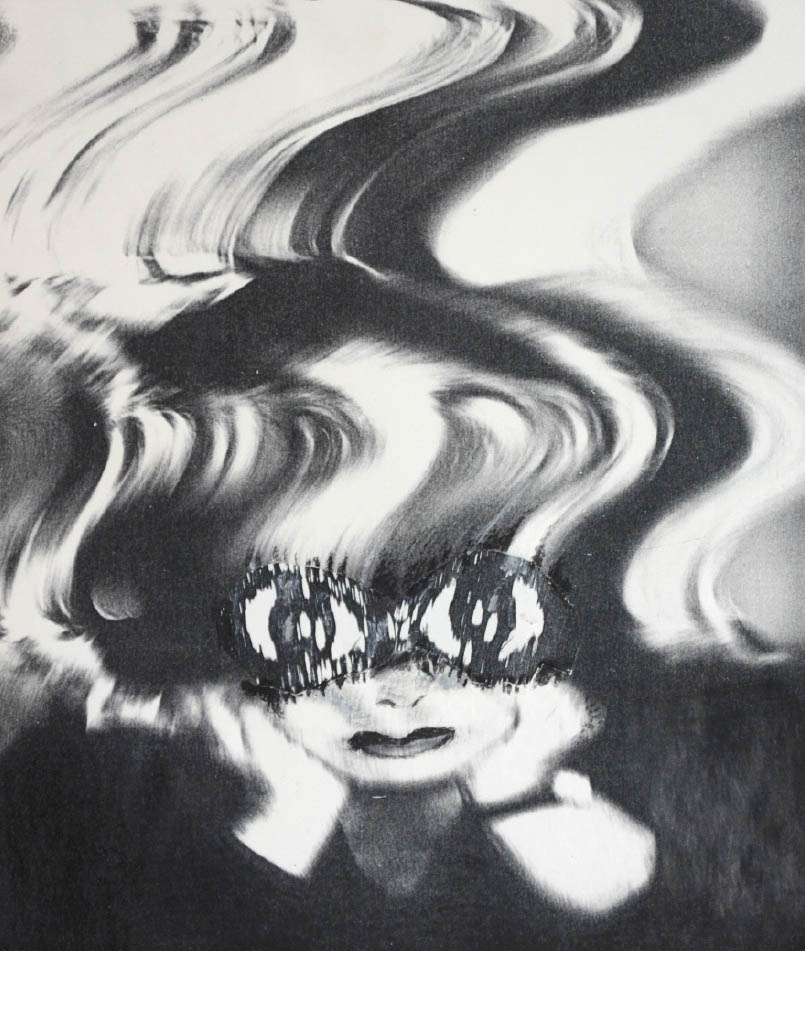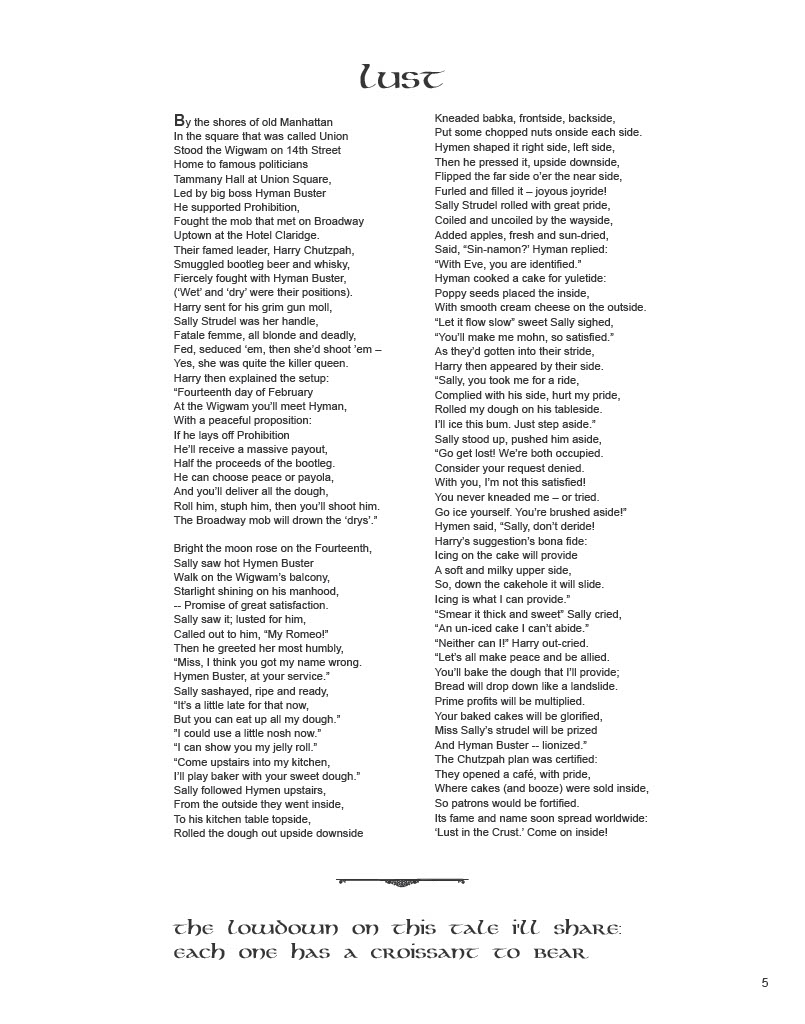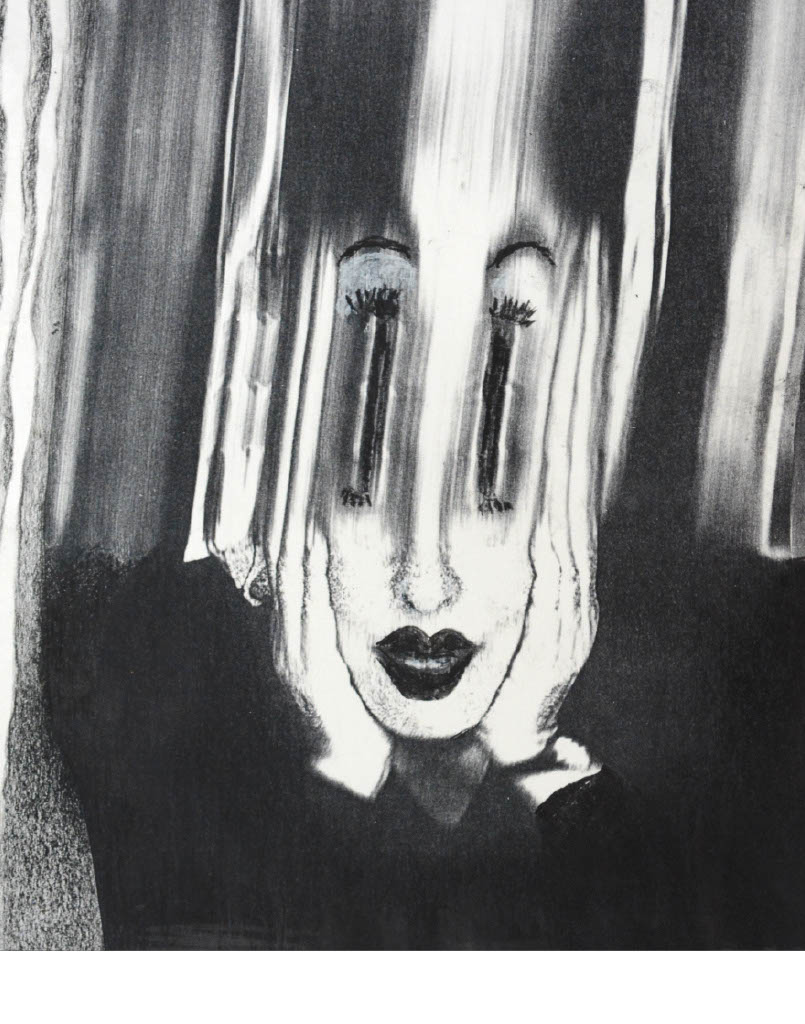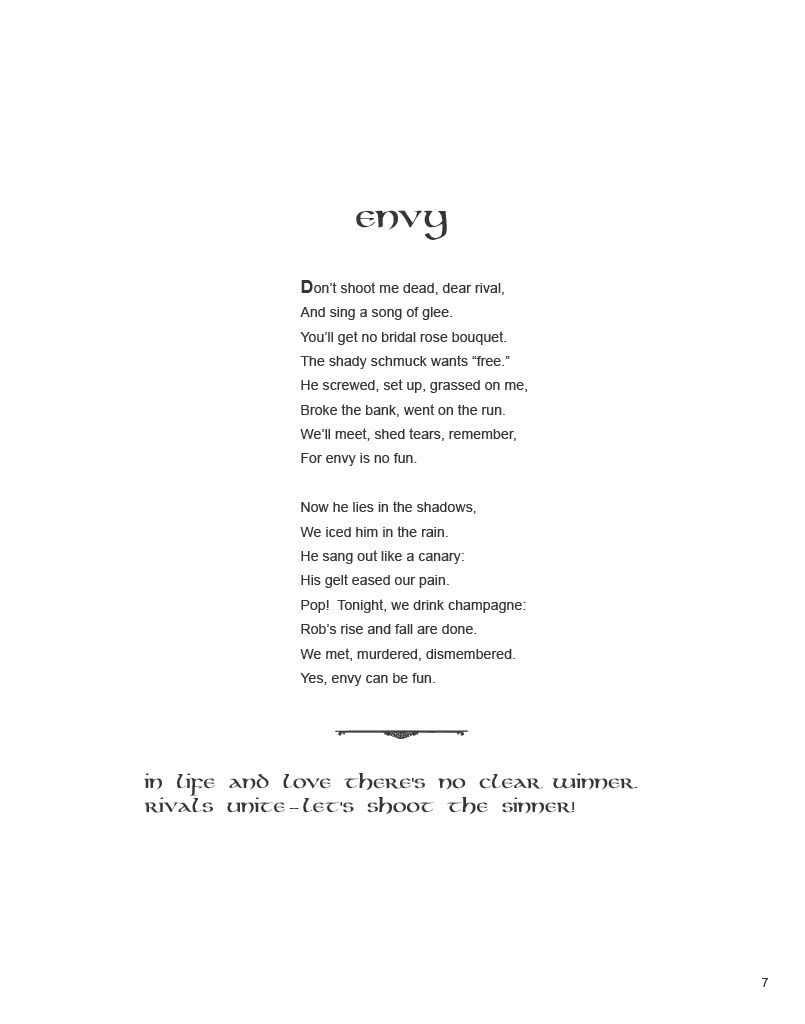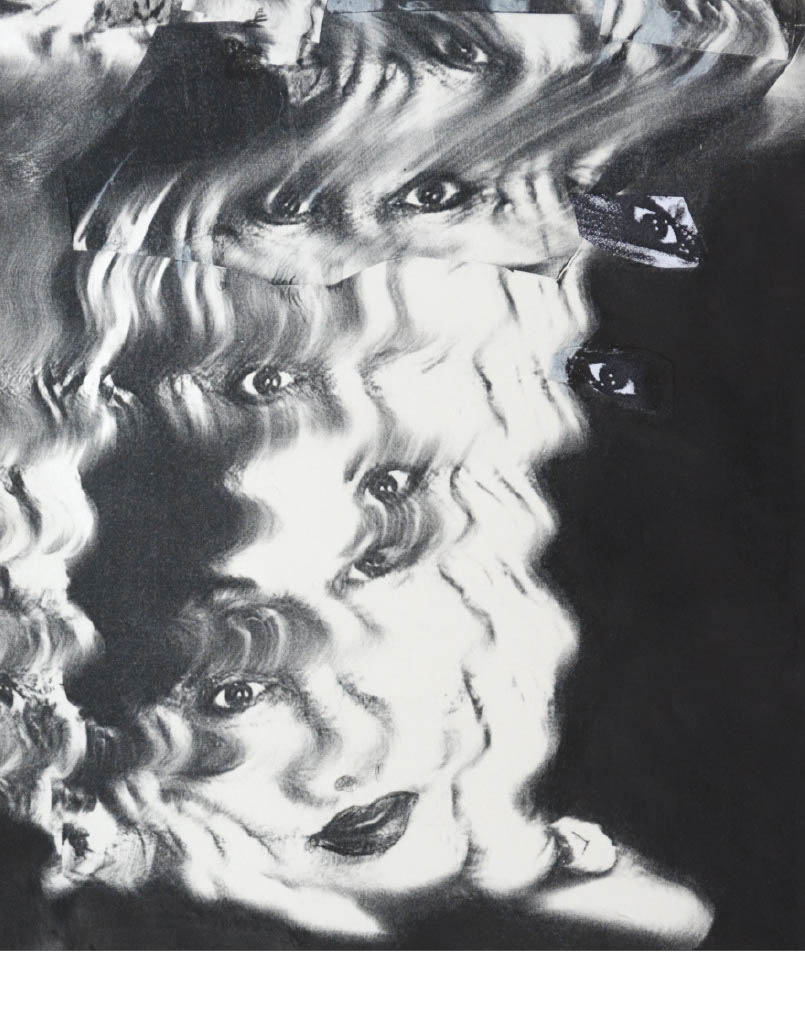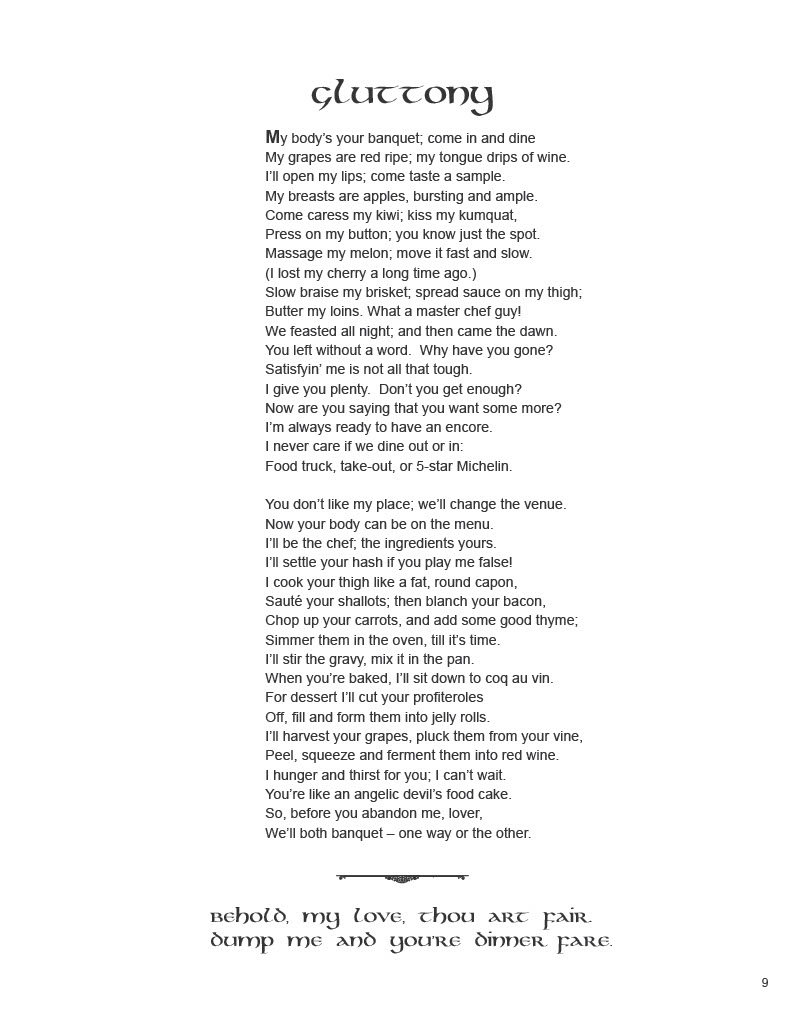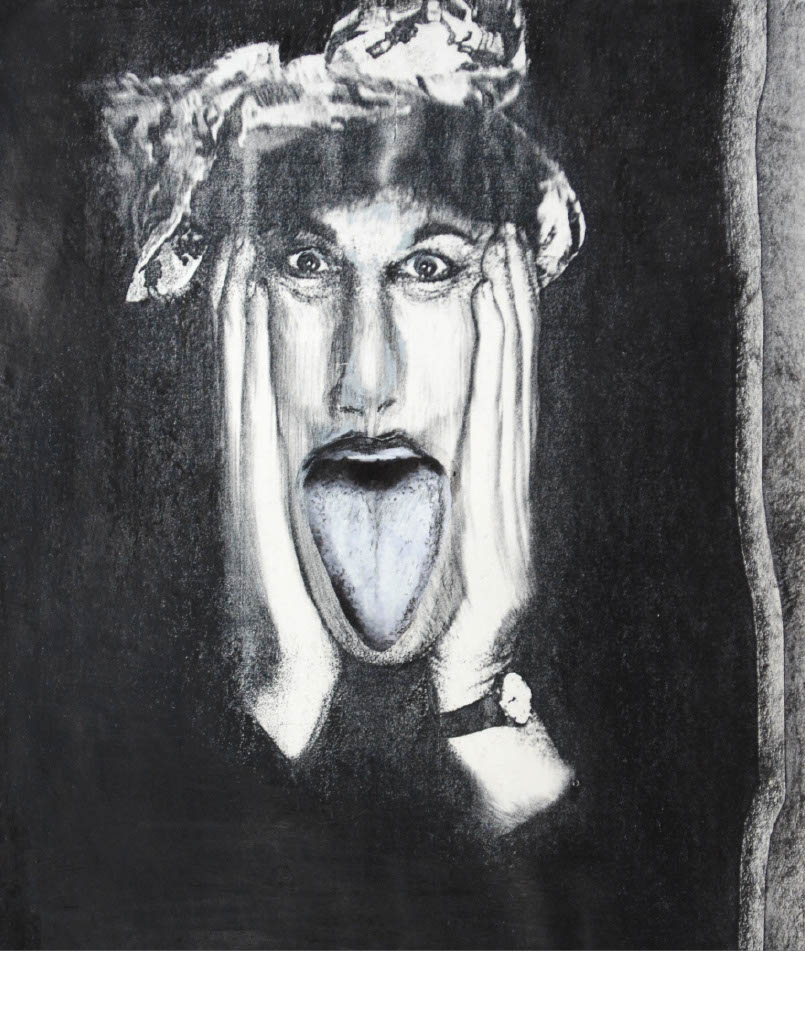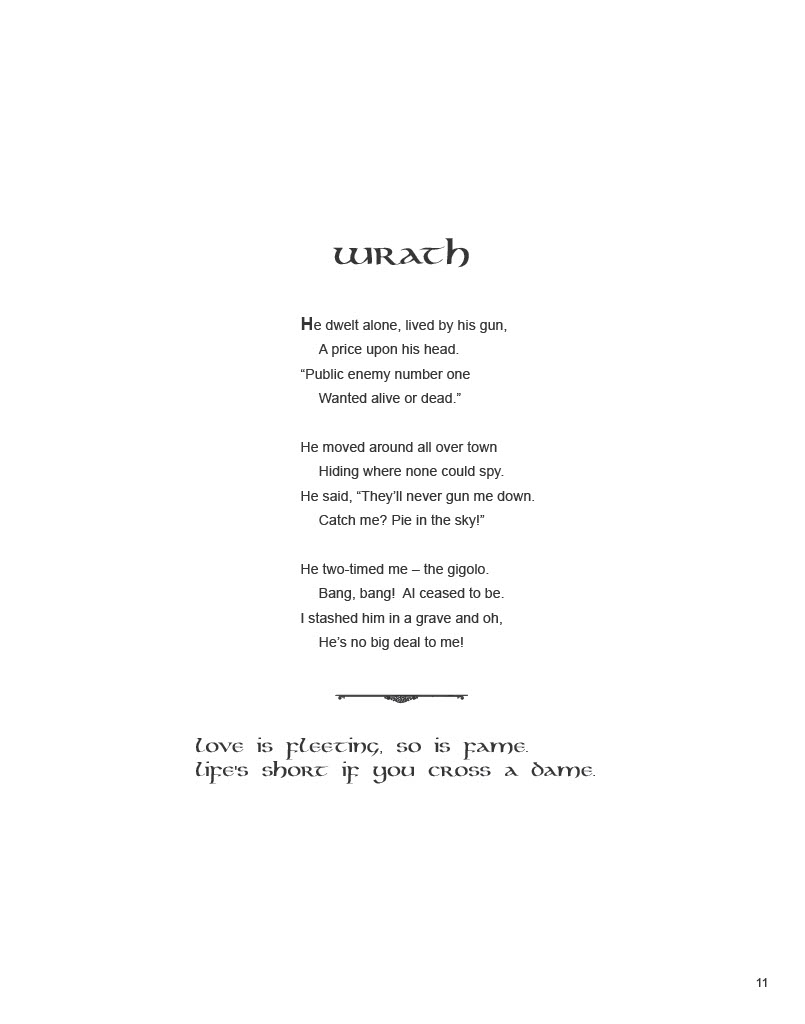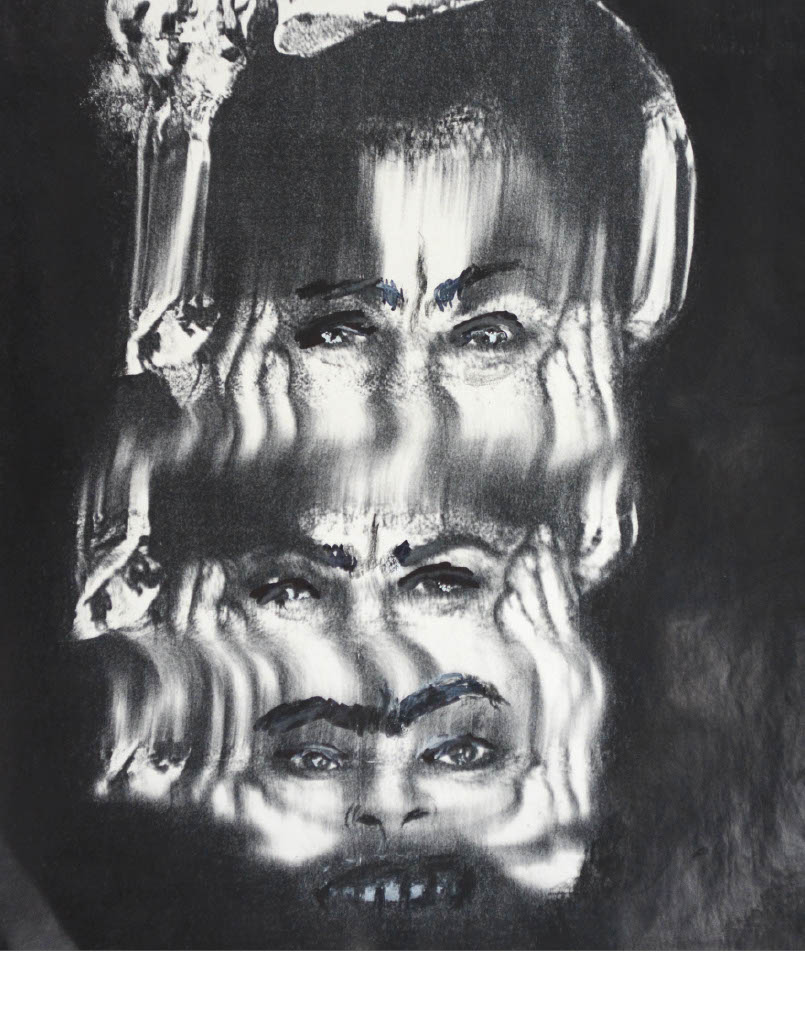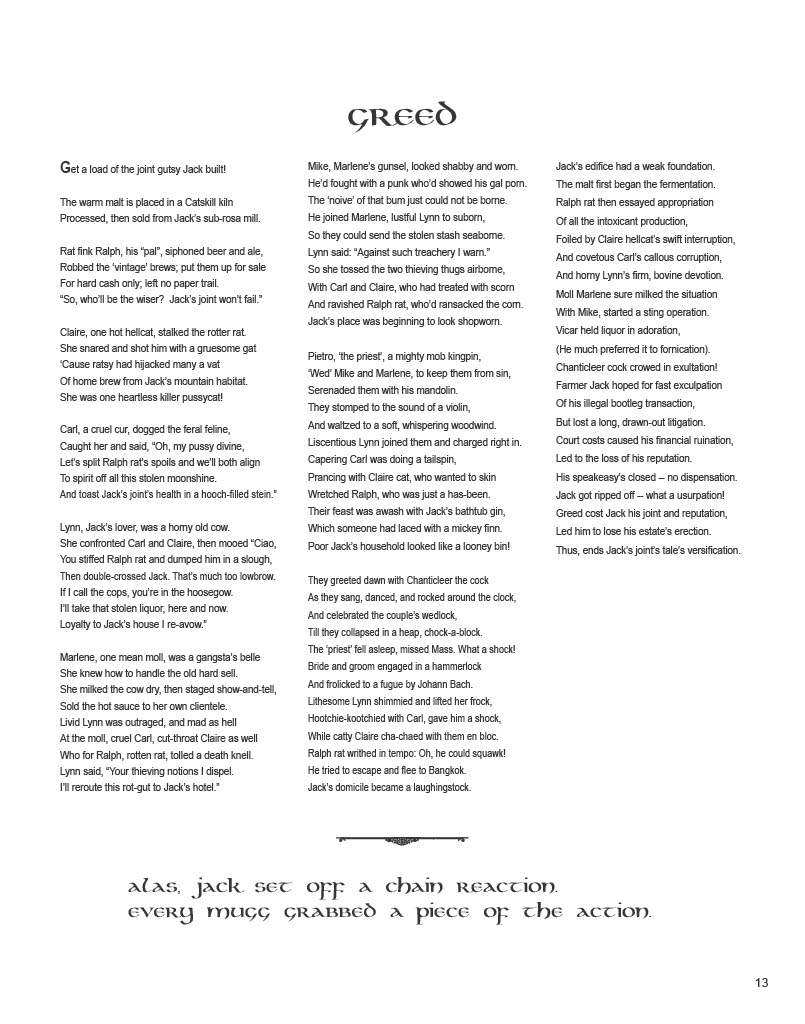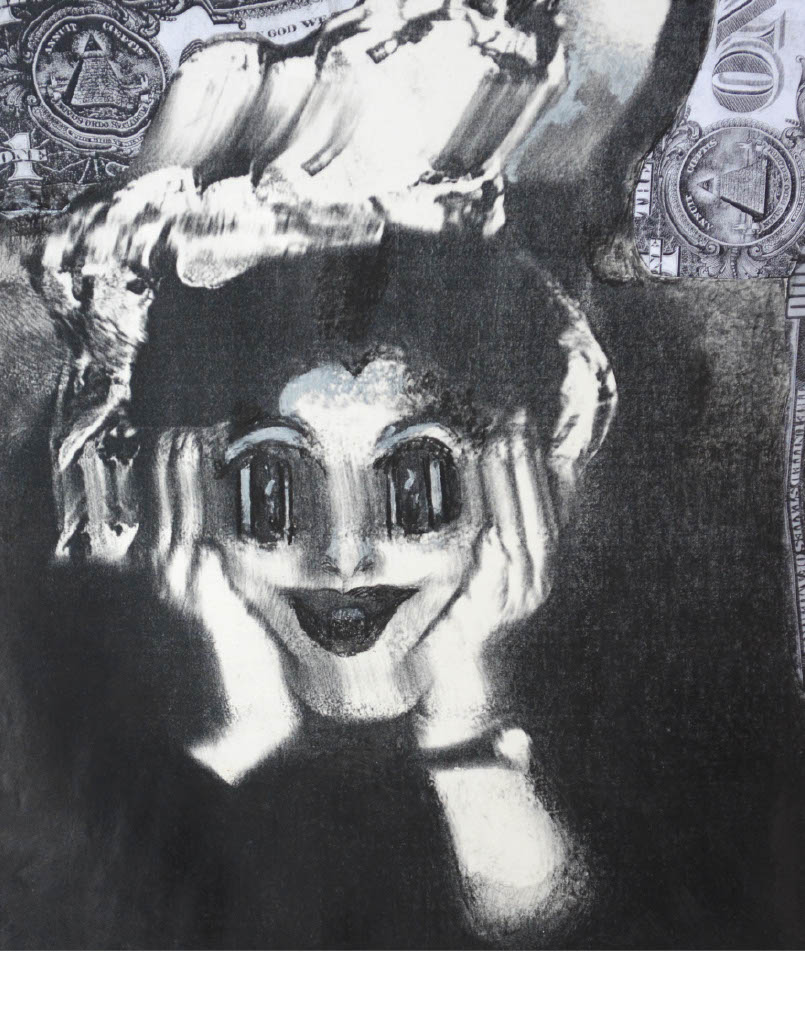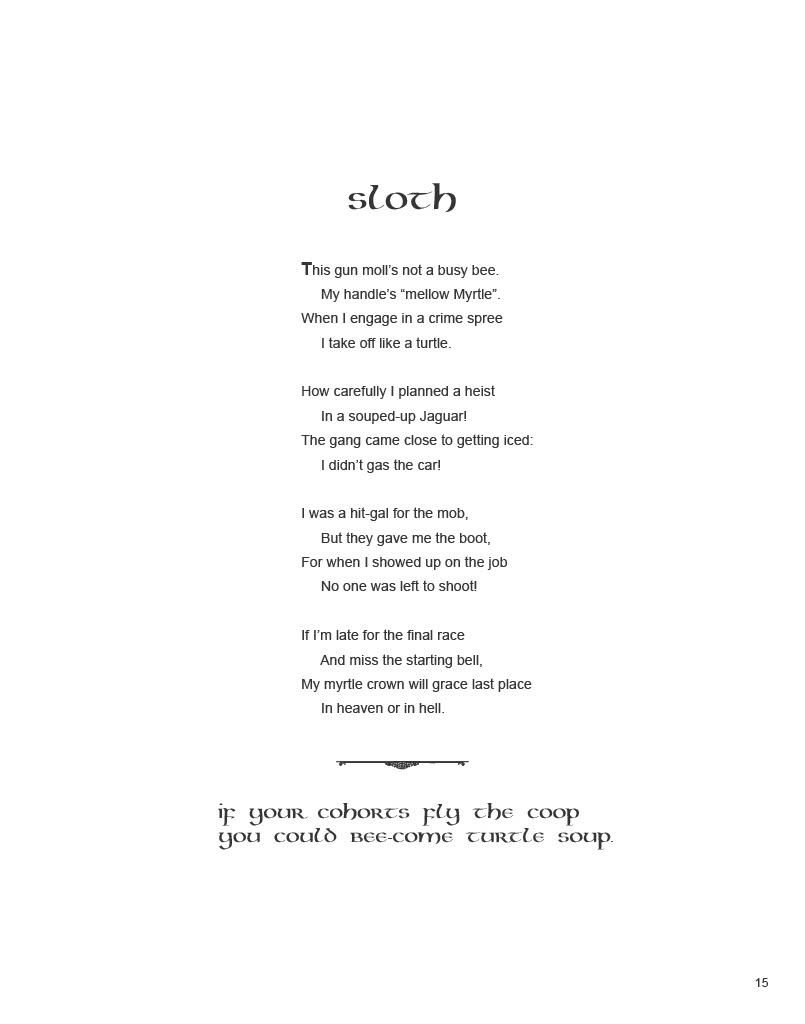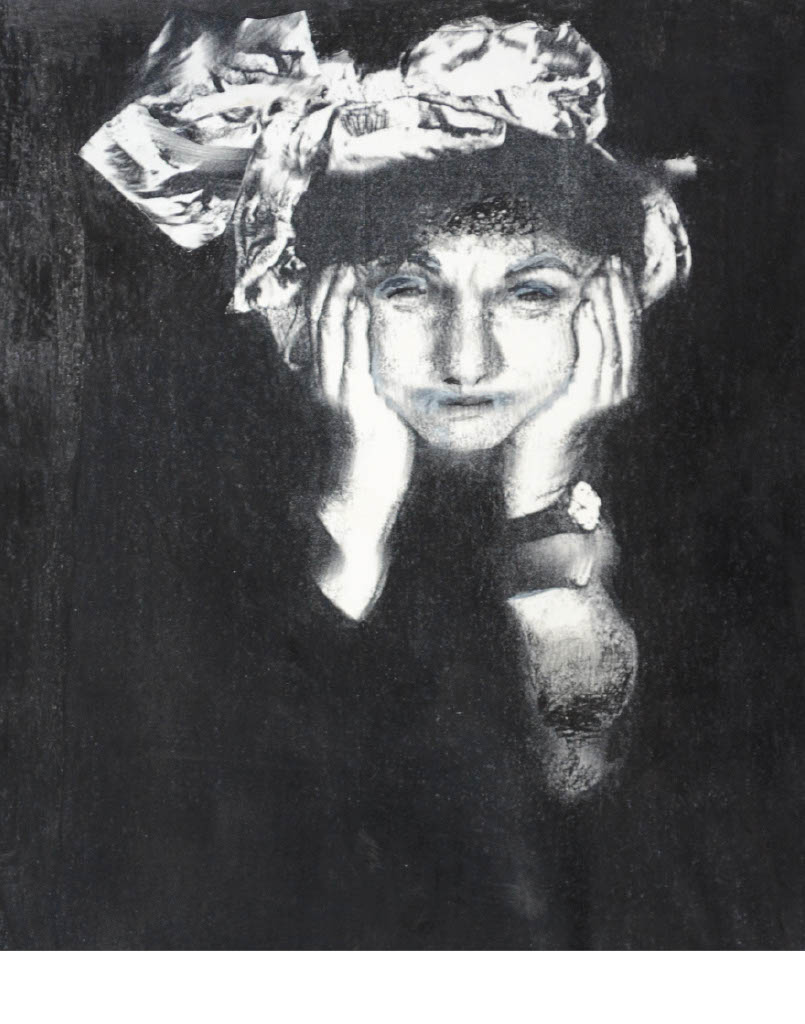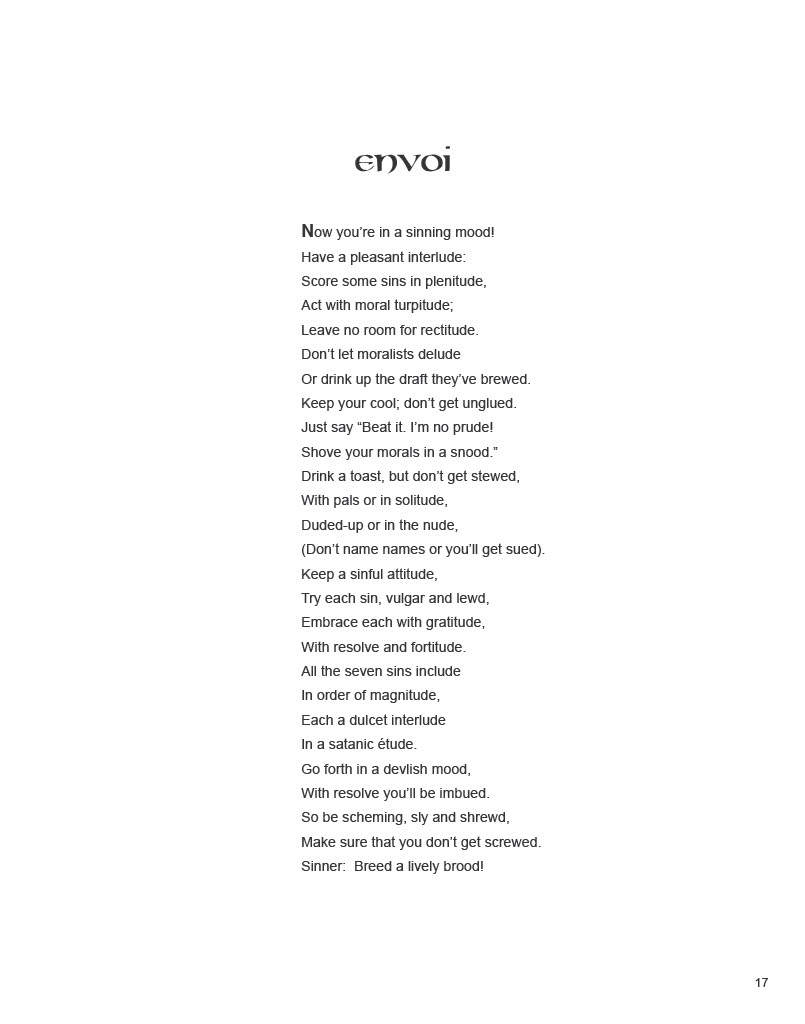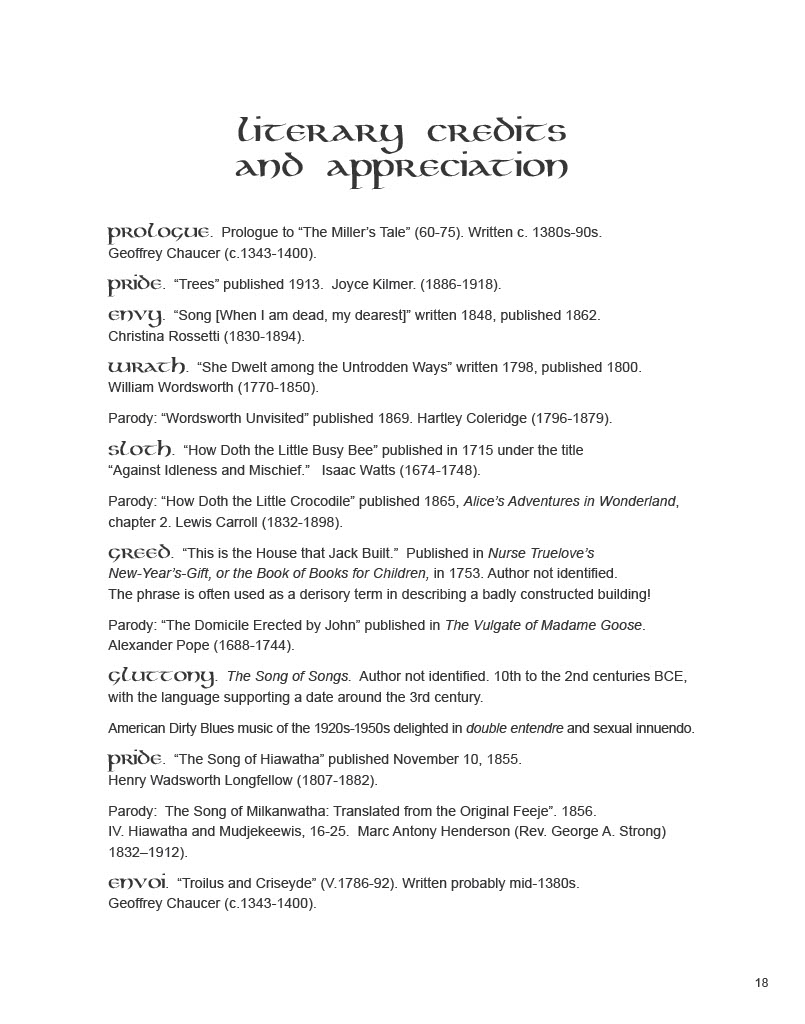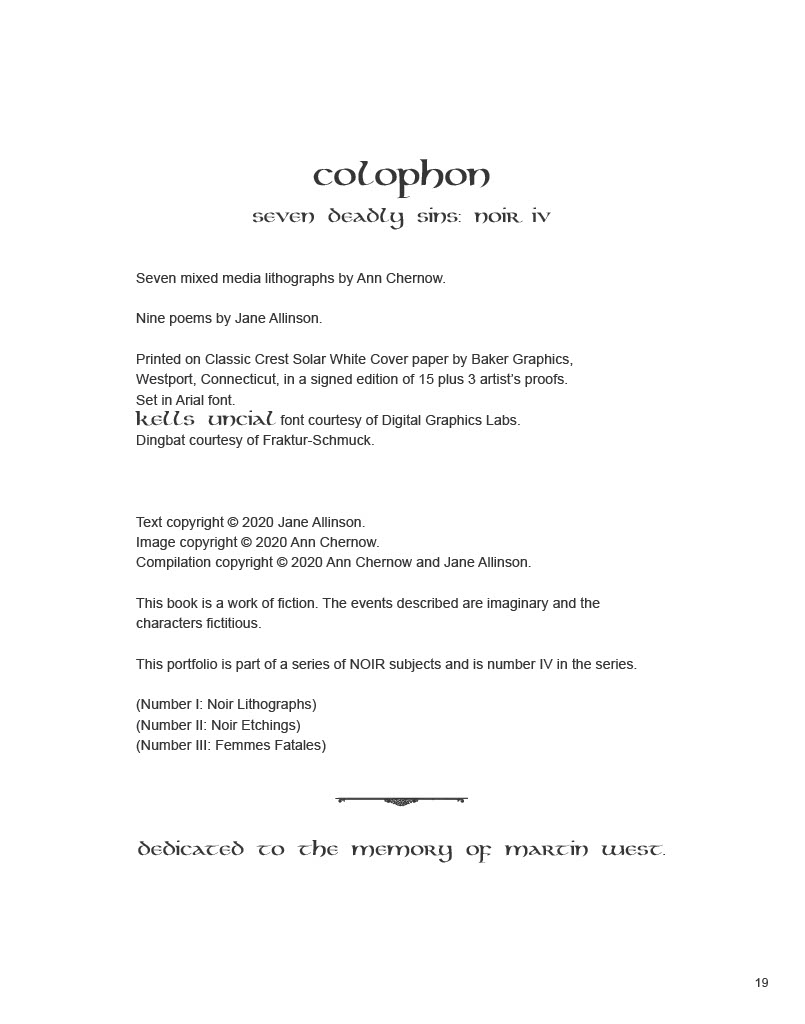 Seven mixed media lithographs by Ann Chernow. Nine poems by Jane Allinson. Printed on Classic Crest Solar White Cover paper by Baker Graphics, Westport, Connecticut, in a signed edition of 15 plus 3 artist's proofs. $1,250.

Biography
Ann Chernow's work is in the permanent collections of such museums as: The Brooklyn Museum, The Metropolitan Museum of Art, Yale University Art Gallery, Art in Embassies Collection of the U.S.A., Davison Art Center at Wesleyan University, Elvehjem Museum of Art in Madison, Wisconsin, The National Museum of Women in the Arts, The New York Public Library Print Collection, Syracuse University Art Collection, Housatonic Museum of Art in Connecticut, U.S.O. of Greater Metropolitan New York, Utah Museum of Fine Arts, Zimmerli Museum at Rutgers University, Reading Public Museum in Pennsylvania, Portland Museum of Art in Oregon, Arkansas State University, Duxbury Museum in Massachussetts, The Aldrich Museum of Contemporary Art in Connecticut, Museum of the City of New York, the Art Collection of the United Nations, Lessedra, Sofia, Bulgaria, and The Brooklyn Museum.
Jane Allinson received a Ph.D. Medieval Studies in 1981 from the University of Connecticut. She has curated exhibitionson Joseph Pennell and Three Scottish Printmakers at the Davison Art Center, Wesleyan University, Connecticut, has written several articles for the Journal of the Print World, and was a contributing author for two books on Fernando Amorsolo: Amorsolo. Recollections of the Amorsolo Family and C.A. Amorsolo:Landscapes and Other Works. She began to collect and sell prints in 1977. Allinson Gallery, Inc. has maintained an internet presence since 1982, specializing in American, British and Continental fine art. Jane is a member of the International Fine Print Dealers Association.


To order, to report broken links or to be placed on the email list, please contact Jane Allinson (jane@allinsongallery.com), call (001) 860 429 2322 or fax (001) 860 429 2825. Business hours are 9:A.M. to 5 P.M. Eastern Standard Time.
Please click here to review the USE AND ACCEPTANCE AND PRIVACY POLICIES FOR THE ALLINSON GALLERY, INC. WEBSITE
Thank you for visiting this website.