!-Charles Mielatz. 1857-1926-->


Charles Frederick William Mielatz. 1861-1919.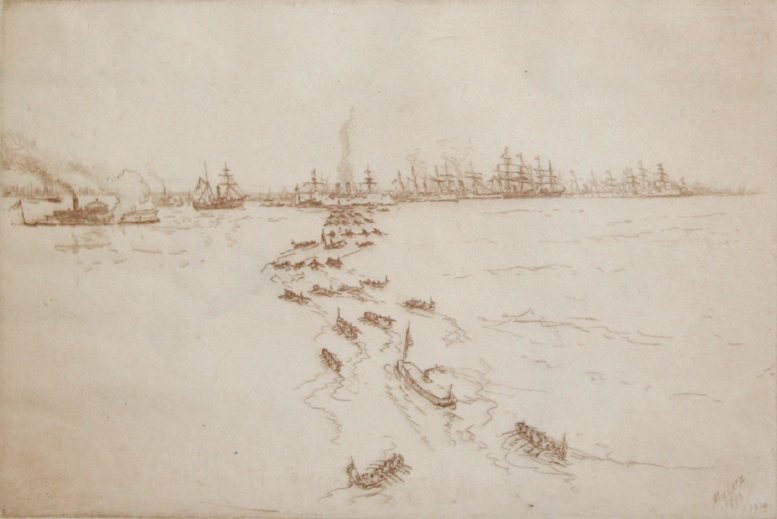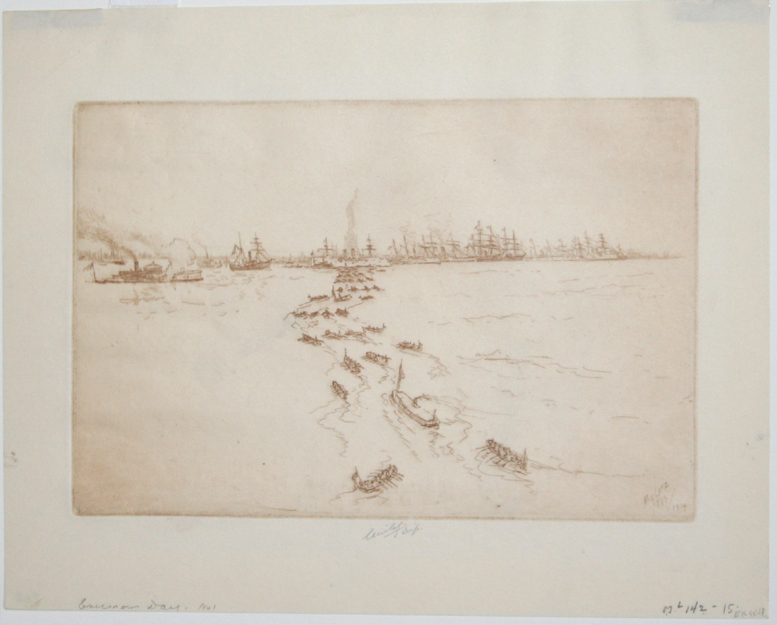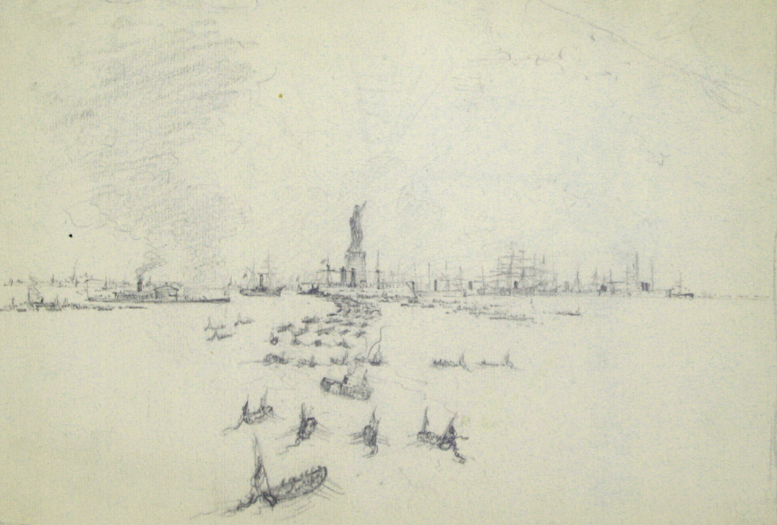 Ericsson's Day, No. 1. 1914. Etching. 6 x 9 (sheet 7 3/8 x 11). Printed on cream wove paper on the full sheet with deckle edges. Proof with subtle plate tone in sepia ink, printed by the artist himself. Accompanied by the pencil study, with a drawing of ships on the verso. 7 3/4 x 10 1/4 (sheet 7 3/16 x 12 5/16). The drawing unsigned; the etching signed in pencil. $1,250 the pair.
OnOctober 10, 1896, President Ronald Reagan proclaimed the day Leif Ericsson (Erikson) Day in honor of the Viking explorer widely believed to have been the first European to reach North America. In a proclamation required by a Congressional resolution, Mr. Reagan said that Ericsson "kindled the enthusiasm that brought other European explorers, missionaries, settlers and adventurers to North America in the years to follow."

To order, to report broken links or to be placed on the email list, please contact Jane Allinson (jane@allinsongallery.com) or fax (860) 429 2825.